view original
post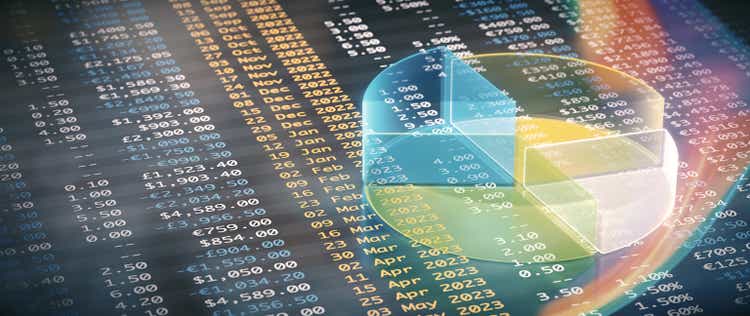 Performance Review: Good Riddance: 2022 Was a Tough Year
After a tough start to the year, Vailshire's proprietary trading system (implemented in mid-June) performed admirably over the final few months of 2022. However, a powerful upgrade to the system was necessary in an effort to make the system more nimble than its original version.
Version 2.0 of the system, implemented on December 19, 2022, adds shorter-term momentum indicators to the original model combining my macroeconomic views, asset volatility, position sizing, and long-term momentum strategies. In my view, this was the final "missing" piece to enable increasingly adaptive trading strategies during this decade of expected volatility.
While price action can change soon after writing and distributing my monthly updates and quarterly memos to Vailshire clients, our system takes such movements in stride and positions our funds to capture profits and protect against major downside losses regardless of market direction.
I believe that this approach–which took me several years to design as both a quantitative and qualitative model–will be absolutely necessary to not only survive the tumultuous 2020s… but to actually thrive throughout the coming years.
Overall, the fourth quarter (prior to version 2.0 of the trading system) was generally in-line with the US equities market. And for the year, Vailshire Partners LP performed approximately the same as the NASDAQ index and long-term bonds (at approximately -30%) while underperforming the S&P 500 (-19.4%) and far outperforming bitcoin (-65%) and related bitcoin-proxies.
Despite the underperformance of Vailshire Partners LP hedge fund over the past 12 to 18 months, the annualized returns of Vailshire Partners LP over the past three- and five-years–measuring +23.31% and +10.11%, respectively–continue to outperform the S&P 500 (+5.92% and +7.51%, respectively) by a wide margin… which puts things in perspective. And, once again, it should be noted that the majority of this long-term out performance occurred using a simple buy and hold strategy.
While I cannot make promises on any future investment returns, I remain confident that Vailshire's proprietary trading system will continue riding profitable short and long-term market trends for many years and decades to come.

Current Market Conditions
As we enter the new year, we continue to see an economy sending mixed signals.
The services sector just entered into "contraction" territory, while US manufacturing has been solidly entrenched in "contraction" mode for some time. The majority of corporate CEOs are actively planning for a recession in 2023, including large amounts of layoffs across the technology sector.
On the other hand, nominal GDP continues to surprise to the upside while unemployment levels (by certain measures) remain historically low. Inflation remains sticky high, but is disinflating at a slow and steady pace, which is mildly encouraging.
The Federal Reserve, for its part, continues to focus on the above-mentioned sticky high inflation and low unemployment numbers; using these as excuses to keep the federal funds rate higher for longer.
Recent weakness in the US dollar has brought new life to European and emerging market stocks, especially Chinese equities. Each of these sectors have recently broken long bearish downtrends and are looking like promising trades on the long side for the time being.
Long-term Treasury yields remain in a persistent uptrend (which is bearish for the price of the underlying bonds). Since mid-September, however, the trend has been chopping sideways, suggesting that change may be afoot over the coming months. Rising bond prices and falling yields will be a tell-tale sign that market participants have shifted their concerns from runaway inflation and liquidity contraction to an impending recessionary bear market. This is something I follow closely on behalf of my Vailshire clients.
Bitcoin persists in an unrelenting bear market, which has lasted for the entirety of 2022 and the first week of 2023. Once its price finally breaks out of this bearish downtrend, I expect it (and its related proxies) to provide material upside gains for Vailshire Partners LP clients in the ensuing quarters and years. For the moment, however, patience is key.
Finally, Q1 2023 also reveals the ongoing out performance of value stocks relative to growth stocks. This is a trend which I have been expecting for a couple of years, and I think will persist for most of the 2020s. The era of low interest rates, abundant credit, and unlimited growth potential came to an end in 2021 and has been replaced with higher inflation, higher interest rates, harder-to-obtain credit, and difficult growth conditions for most of the decade. Our portfolio composition will likely reflect this paradigm shift going forward.
1Q 2023 Investment Strategy
Buy-and-Hold is Dead. Nimbleness is the Way.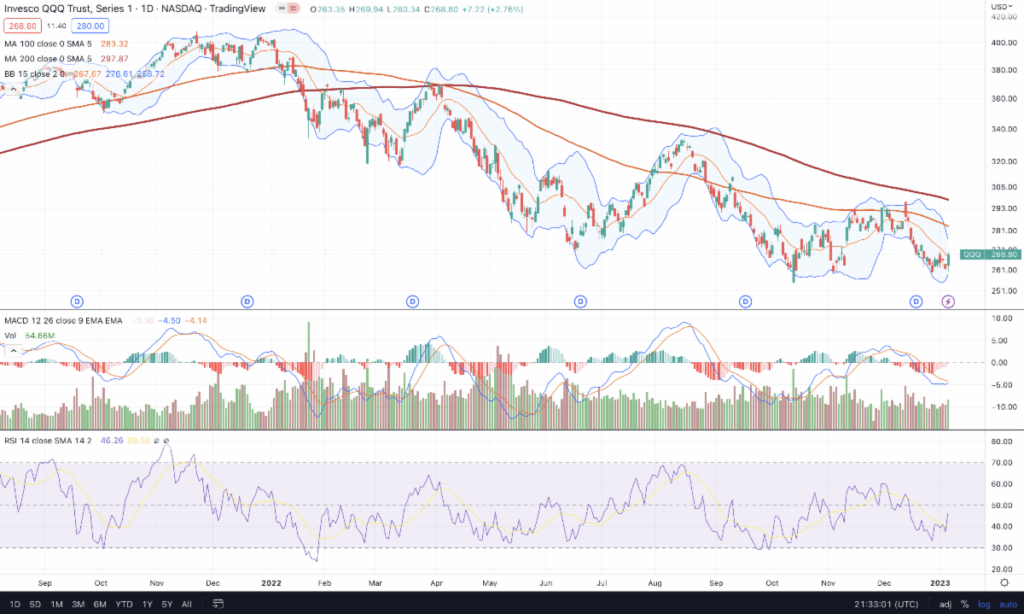 I am humbled to admit that 2022 provided ample opportunities for me to learn from my mistakes as a fund manager. All joking aside, I spent many sleepless ("manic") nights over the past year learning from my trading/investing errors and creating a quantitative and qualitative trading system that should perform well in the following conditions: Bull markets, Bear markets, and Choppy sideways ("crab") markets.
To say that I am cautiously optimistic about our future prospects is an understatement. While I will never attain perfection, I owe it to my Vailshire Partners LP clients to do my very best at all times with their hard-earned assets and to keep improving upon our strategies with each passing year.
We ended 2022 heavily net short US equities (small, mid, and large cap), international equities, and long-dated US Treasurys. While I suspected this would continue throughout the month of January, at the time of this writing Vailshire's trading system has already switched our European, Chinese, and emerging market equities from bearish to bullish.
While US growth and technology stocks remain bearish, many US value stocks have regained bullish momentum… and we are positioned accordingly. I expect our value-oriented equities to outperform growth equities for most of the decade. Hard assets, such as gold and commodity-based equities, should also perform well and will be added as opportunities arise.
We also continue holding a sizable, short position in long-dated US Treasurys until our momentum indicators suggest otherwise. As I mentioned previously, I don't expect long-dated Treasurys to significantly rally until the majority of market participants believe we are starting to enter into a recession. As of today, we are (thankfully) not there yet.
Finally, our sizable cash position is earning a healthy 3.83% at Interactive Brokers while we await our next high percentage trades within our portfolio.
In conclusion, while the future looks as tumultuous as ever, Vailshire's trading system is designed to take all of the price action in stride. As new short-term movements become long-term trends, we hope to be positioned for profits along the way.
I continue to be humbled and honored by the trust you have placed in me and my trading/investing methods over the years. My goal is to make Vailshire Partners LP hedge fund the best long-term investment decision you will have ever made when you look back over the decades.
For current non-clients: If you would like to discuss what Vailshire's innovative investment strategies can do for you and your family, please do not hesitate to reach out to me personally via email (jeff@vailshire.com). This is not a solicitation to invest but, rather, an invitation to inquire more.
Living well and investing wisely with you,
Jeff Ross, MD/MBA
---
Editor's Note: The summary bullets for this article were chosen by Seeking Alpha editors.