view original
post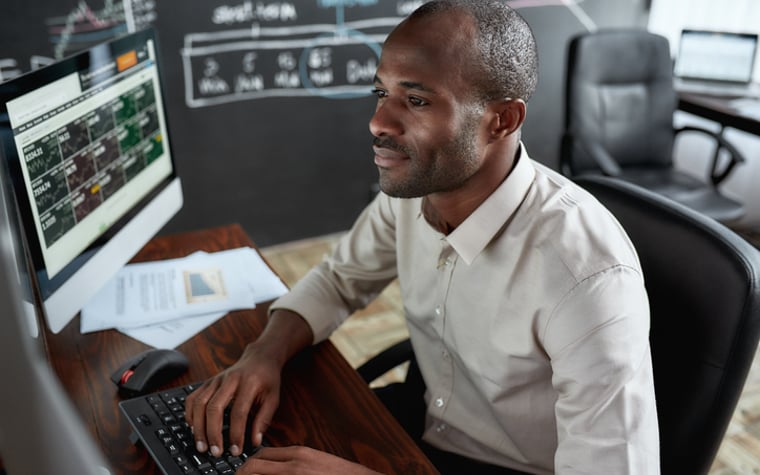 It's an odd phenomenon.
---
Key points
When you buy stocks, you have to brace yourself for wild swings.
Sometimes, the factors that cause stock values to fall are surprising ones.
To avoid being psyched out by fluctuations in the market, it's best to check your brokerage accounts quarterly.
---
If you're going to buy stocks for your brokerage account or IRA, you have to accept the possibility of them losing value at different points in time. This doesn't mean you won't eventually come out a winner if you hold your stocks for many years. But from day to day, stock values have the potential to plummet, and that can be unsettling.
What's also unsettling is the fact that positive economic news doesn't always lead to an uptick in stock values. Quite the contrary — in some cases, positive news can lead to stock values falling, even though you'd expect the opposite.
What gives? In a nutshell, it's hard to predict when investors will spin positive news into something negative. And that speaks to why it's so important to not check your portfolio balance every day.
When positive news is bad for stocks
When negative economic news comes out, it makes sense that a decline in stock values might ensue. Let's say the Bureau of Labor Statistics announces an increase in the unemployment rate. That could be seen as an indication that consumer spending is going to decline. And that might send the value of retail stocks plunging, since a broad decline in spending might hurt retail companies significantly.
But in some cases, surprisingly, positive economic news can have a negative impact on stocks. Take November's jobs report, which was positive in nature. It showed that 263,000 jobs were added to the economy and the jobless rate held steady at 3.7%, which is very low. But stocks wound up falling on the news of that report.
The reason? A positive jobs report indicated that consumer spending might hold strong. That, in turn, meant that the Federal Reserve was likely to keep raising interest rates to battle inflation. And so even though the news was positive in nature, there was a negative undertone when you read between the lines.
Only check your portfolio on occasion
It's hard to predict what sort of economic news will be beneficial or detrimental to stocks. And that's why it's really not a good idea to check your IRA account or other brokerage account balance on a daily basis.
Say you start out the week with a brokerage account portfolio worth $15,500. A day later, it could fall to $14,800. Does that mean you've lost $700? No. All it means is that the value of your assets at that time is $700 less than it was the day before. But a day or two later, your portfolio value might rise to $15,700.
That's why you shouldn't torture yourself by checking your portfolio constantly, or following news events. A better bet is to check in once a quarter to see how your investments are doing and to make sure you're as diversified as you think you are.
If you hold your stocks for many years, there's a good chance they'll gain value over time. But they might lose value on a day-to-day basis — even when economic conditions seem to point to an uptick.
Our best stock brokers
We pored over the data and user reviews to find the select rare picks that landed a spot on our list of the best stock brokers. Some of these best-in-class picks pack in valuable perks, including $0 stock and ETF commissions. Get started and review our best stock brokers.