view original
post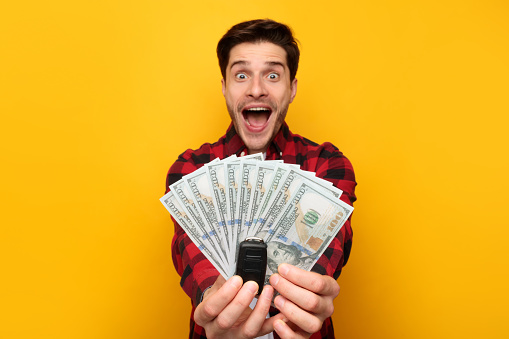 Lifetime Brands, Inc. (NASDAQ:LCUT) recently announced further expansion of warehouse capacity, and reports a massive international target market. In my view, new agreements with outsourced contractors in Asia and new inorganic growth could bring significant FCF generation. Even considering risks from supply chain disruptions or competition, I believe that the stock is currently undervalued. Under normal conditions, future FCF implied a valuation of $18.93 per share.
Lifetime Brand Sells Everywhere, And Appears To Be Expanding Its Capacity
For kitchen utensils and products related to the well-being of the home, Lifetime Brand has managed to position itself as one of the benchmarks through its various brands.
With a space of 1.6 million square feet distributed in five different locations and destined to the manufacture of its products, Lifetime supplies through its distribution networks, the largest retail establishments in the United States, as well as various stores specialized in decoration. As shown in a recent presentation, Lifetime Brand conducts a diversified channel strategy, simply selling from every type of store.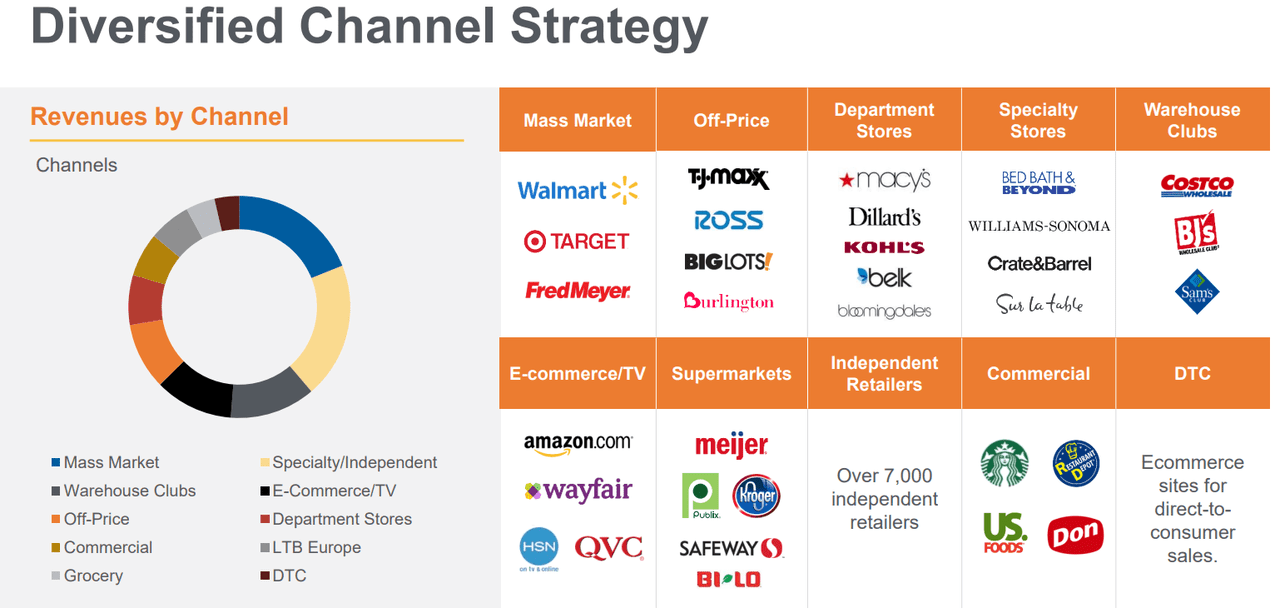 With that about the company's diversified channel, I believe that recent news about more distribution and warehouse capacity expansion in Europe may benefit Lifetime's financials from 2023. Have a look at what the company said in the last quarterly report. In my view, more capacity will likely mean more revenue growth in Europe.
To remain competitive in the distribution of products within continental Europe, the Company expanded its distribution and warehouse capacity through a third-party operated distribution provider located in the Netherlands in the first quarter of 2022. The Company began shipments from this location in the second quarter of 2022. Source: 10-Q
Solid Balance Sheet
As of September 30, 2022, Lifetime reported accounts receivable of $135.343 million, an inventory close to $269.723 million, and prepaid expenses worth $10.091 million. Total current assets stand at $423.670 million, close to four times the total amount of current liabilities. I believe that Lifetime does not show any liquidity issue.
The non-current assets include property and equipment of $17.737 million accompanied by an operating lease right of use assets of $76.454 million, investments worth $14.424 million, some intangible assets of $217.526 million, and total assets of $756.928 million.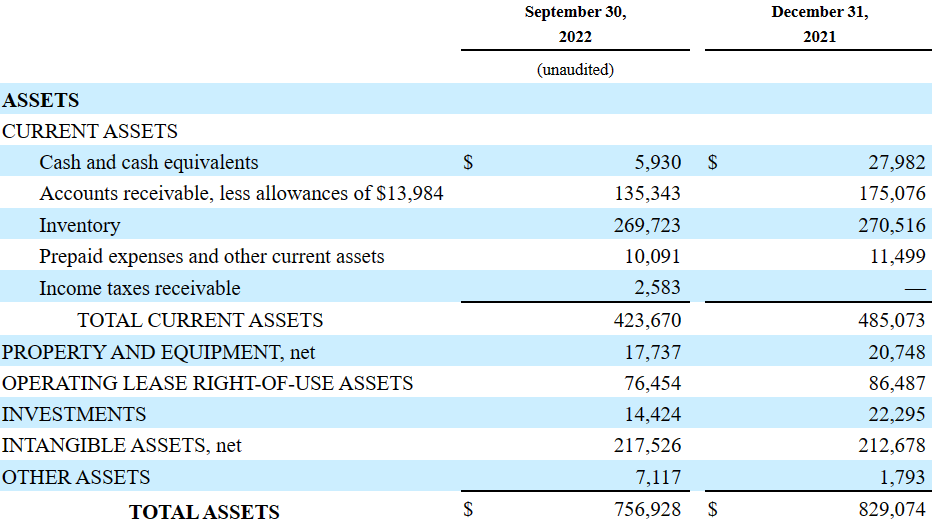 Lifetime's liabilities include accounts payable worth $42.960 million, accrued expenses of $79.117 million, and a current portion of operating lease liabilities of $13.859 million. Total current liabilities stand at $135.936 million.
Other long term liabilities were worth $16.656 million, with an operating lease liability of $78.534 million and deferred income taxes of $12.981 million. Finally, with a revolving credit facility worth $32.545 million, the term loan stands at $242.505 million.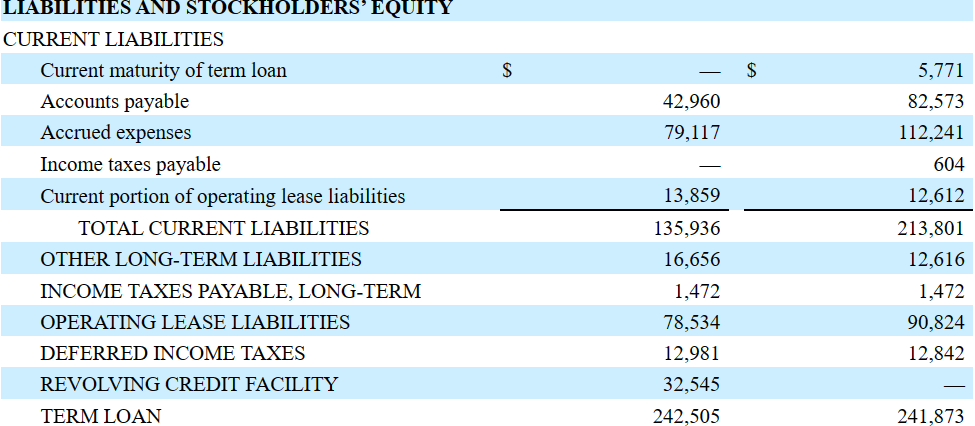 Analysts Expect 5.5% Sales Growth, 10% EBITDA Margin, And FCF Margin Close to 5%.
I believe that the expectations of investment analysts seem quite beneficial. 2024 net sales would stand at $745 million with net sales growth of 5.52%. 2024 EBITDA would stand at $75.3 million accompanied by an EBITDA margin of 10.11%. 2024 EBIT would be $48.4 million with an operating margin of 6.50%. Besides, estimates also include an EBT of $31.3 million, 2024 net income of $20.9 million, and free cash flow of $41.1 million with FCF margin of 5.52%.

Case 1: Further Acquisitions, Alliances With Outsourced Companies, And Successful Use Of Data For New Product Design Will Likely Bring Revenue Growth.
The recent expansion of Lifetime is supported by a successful acquisition strategy that includes the purchase of 30% of the largest retail provider in Mexico, Ecko. Similarly, the company has forged business alliances with distribution centers in Canada, taking its business north of the US border. During 2014, the company made acquisitions in Asia to produce directly in that region besides being able to directly access positioning in these markets. Finally, in 2014, through the acquisition of La Cafetiere, Life Brand was able to directly locate its products also in the United Kingdom and a large part of Europe.
I believe that new acquisitions and alliances are quite likely. Inorganic growth will likely help the company deliver sales growth and FCF generation. I am quite optimistic about Lifetime's opportunities abroad since the TAM internationally appears to stand at close to $82 billion.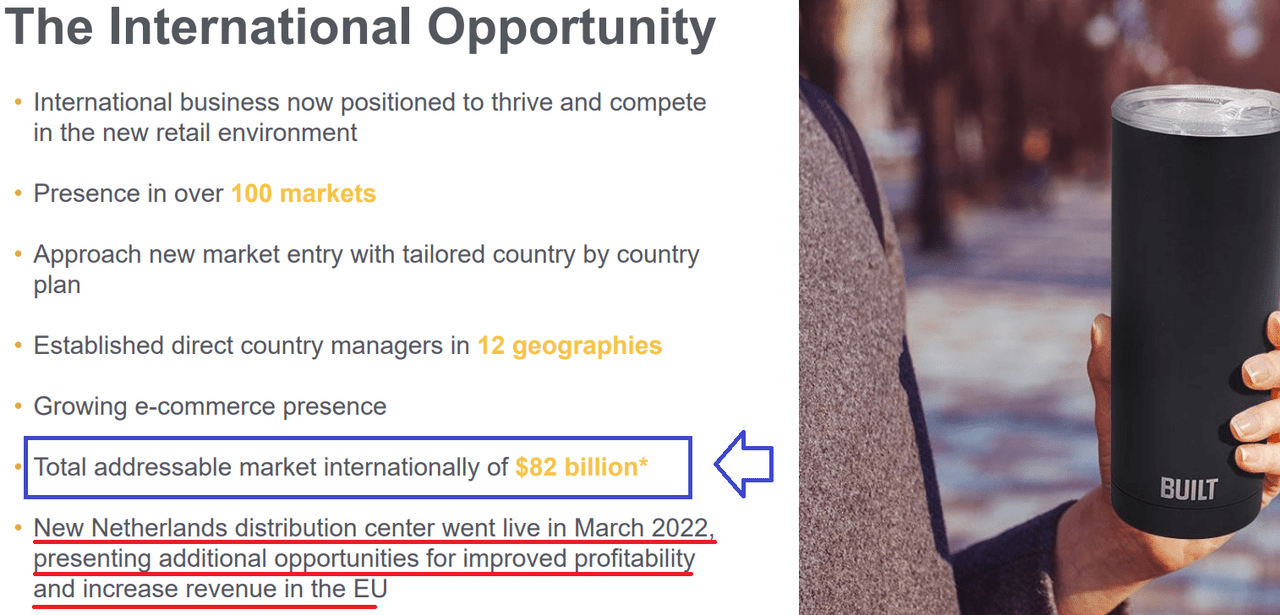 In my view, it is important to point out that most of the parts and manufacturing of Lifetime's products are based in China, where the company has evidently found a foothold for the development of low-cost labor in the region. Most of these products, in fact, are manufactured by outsourced companies through contracts and commercial alliances. I believe that successful development of new commercial alliances with companies in other countries in Asia will likely help enhance the FCF margin.
Lifetime has a digital store and its corresponding shipping service, which demonstrates the breadth of possibilities when it comes to accessing its products. In my view, if management successfully receives and assesses data about customers, the company will likely identify adjacent product categories. New products may bring further revenue growth.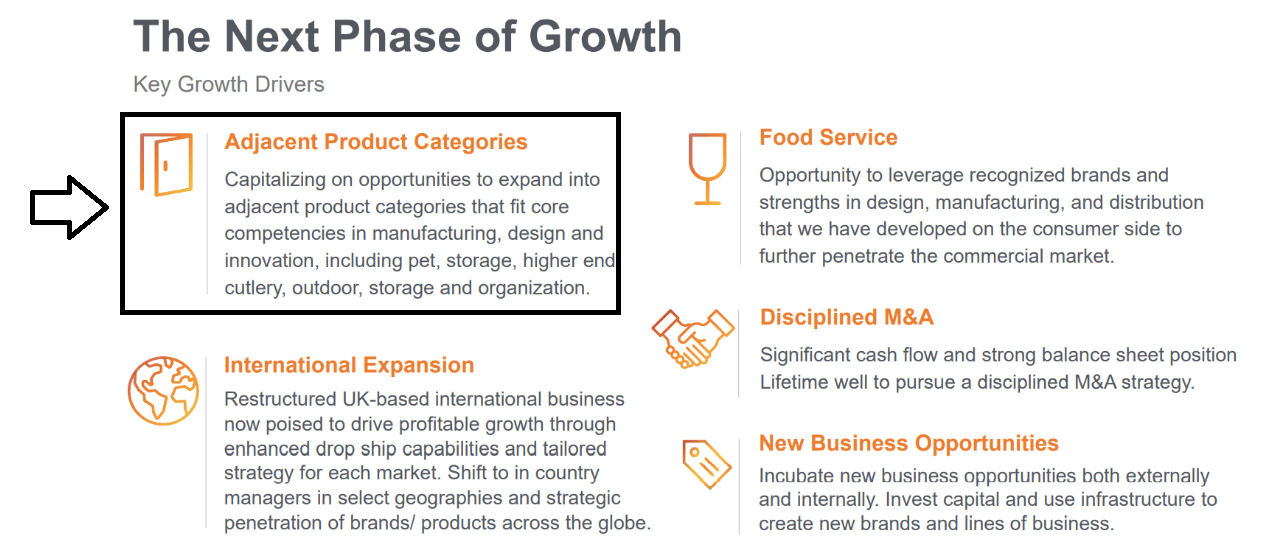 The results that I obtained for the year 2033 include 2033 net sales of $1.083 billion accompanied by a net sales growth of 4.18%. 2033 EBITDA would be $86 million with 2033 EBITDA margin of 7.9%, in addition to 2033 FCF of $53 million with a FCF margin of 4.89%.

With a WACC of 7.40%, the sum of net present value of the FCF from 2023 to 2033 stands at $306 million. If we also assume an EV/EBITDA multiple of 9.7x, the terminal value would be $829.6 million. The NPV of the terminal value would be $378 million.
My results also include an enterprise value of $685 million, which, with cash of $5.9 million and debt of $274 million, implies an equity of $417 million. Finally, with a share count of 22.004 million, the fair price would be $18.93 per share with an internal rate of return of 5.97%.
Case 2: Supply Chain Risks, Dependence On Large Retailers, And Competition Could Harm Lifetime's FCF.
Under a dramatic international environment, Lifetime's production chain could be exposed to too many intermediate stages, various regulations and currency exchanges at the border crossing, and possible customs complications. This is undoubtedly a latent risk for Lifetime, since any factor that alters the common operation of these activities can directly alter the supply chain and supply to its customers, as happened during the last Covid pandemic. Under this case scenario, I am assuming that new supply chain issues would arise.
In line with my previous thoughts, let's note that Lifetime reported that inflation and disruptions in the global supply chain adversely impacted the company's financials in 2022. It is fair to say that the same could occur in 2023.
Disruptions in the global supply chain have been caused by various factors, including increased demand for containers, limited container capacity and backlog at shipping ports. The global economy is experiencing accelerated inflation, which has in part been caused by the supply chain disruptions, higher consumer spending and low interest rates.

The rise in inflation is contributing to higher prices, which may result in higher input cost for products, increased transportation and labor cost and impact consumer spending and buying patterns. The Company has been adversely impacted by these trends in 2022. Source: 10-Q
Lifetime's clients range from large hypermarkets to small retail stores, passing through pharmacies and stores for food and beverage consumption, without forgetting the section of digital stores. During the last three years and according to its own declarations in its annual reports, Walmart (WMT), Amazon (AMZN), and Costco (COST) represented more than 40% of Lifetime's annual revenue, in the national as well as international segment. On the one hand, this demonstrates the great caliber of Lifetime and the positioning of its brands at an international level. On the other hand, it demonstrates the great dependence it has on these large companies, which have maintained growing operations in recent decades, but nothing guarantees that they will continue to maintain them. In addition, any inability to renew active contracts could directly alter Lifetime's business and financial status.
In my view, we must add the high competitiveness of this market, in which there are multinational companies as well as regional ones. The competitiveness in the positioning of the products depends on variable factors and permanent readings of the tendencies regarding the tastes and needs of the consumers. In the future, competition may damage the company's FCF margins, which may reduce Lifetime's implied valuation.
Under the previous conditions, I assumed 2033 net sales of $914 million together with a net sales growth of 0.30%, 2033 EBITDA of $46 million, and 2033 EBITDA margin of 5%. 2033 FCF would stand at $44.7 million with a FCF margin of 4.89%.

With a WACC of 9.5%, I obtained a net present value of future FCF of $263 million. Also, with an exit multiple EV/EBITDA of 7.5x, I anticipated a terminal value of $342.6 million with a NPV of TV of $126 million.
With the previous figures, I obtained an enterprise value of $390 million and an equity value of $121 million. Besides, with a share count of 22.004 million, the fair price would be $5.5 per share, and the IRR would stand at -3.83%.
Takeaway
Lifetime recently announced more capacity to remain competitive in the distribution of products within continental Europe. I also believe that the successful expansion in international markets through acquisitions and new commercial agreements with outsourced contractors in Asia will likely enhance future FCF generation. I obviously see risks from supply chain disruptions, competition, and inflation. However, considering Lifetime's current financial position and FCF expectations, I believe that the stock is currently undervalued by the market.