view original
post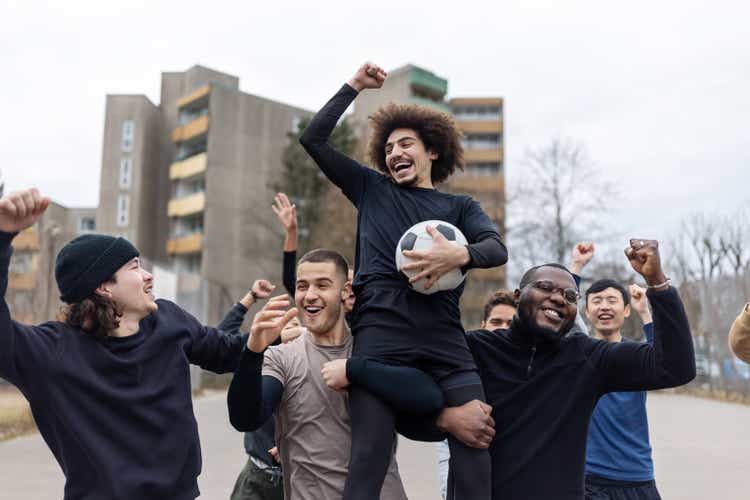 TrustCo Bank Corp. (NASDAQ:TRST) is a true community-oriented bank and is focused on traditional, simple community banking. This stock is a name we continue to cover after many years and have owned frequently. The company just reported earnings, and the results were strong, beating expectations on both the top and bottom lines. We continue to like the stock for its shareholder friendly nature, and the long-term prospects for financials as interest rates rise. We like buying regionals banks on any weakness. We think the markets will retrace after the huge run up we have seen in recent weeks. In this column we revisit one of our longtime favorite stocks in TrustCo.
Headline strength
Once again in Q4, there was more loan activity and strong returns on assets that resulted in revenue strength. Revenues were up 20.4% from last year, to $54.0 million, well ahead of expectations, and was up from the sequential Q3's $52.2 million. The return metrics here are strong folks. The return on average assets and return on average equity came in at 1.38% and 13.91%, respectively. This is an increase from last year of 23 basis points and 299 basis points, respectively. Both of these metrics also improved from the sequential quarter as well. With growing assets under management, and the higher returns, this led to the higher revenues we saw. With this rise in revenues and well-controlled expenses, we saw strong Q4 earnings per share of $1.10 vs. $0.85 a year ago. These earnings results were $0.11 ahead of expectations.
In terms of valuation, it is still attractive, but we prefer for you to wait for a pullback. However, that book value expanded year-over-year to $31.54, up 0.8% year-over-year. Of course at $36 per share, we still have some premium that we would like to see erode before buying.
That all said there was solid loan growth, but deposits dipped. There was a slight rise in the cost of funds but yields on loans led to strong margins.
Loans grow and deposits remain strong
TrustCo's average loans were up 5.7% versus a year ago. Average residential loans, which is the main focus of the banks, were up $181.8 million, or 4.6% vs. a year ago. Average commercial loans continue to be less of a focus but still rose $30 million from last year, quite strong. There also was a strong increase in home equity loan balances of nearly $50 million from last year, while installment loans were up almost 305%. What is more, loans also grew from Q3 across the board.
Total average deposits declined marginally. Deposits have been tough for banks as there is a lot of competition for customer deposits. Deposits were down $25.4 million in the quarter versus a year ago, a decline of 0.5%. There was a $72.2 million decrease time deposits, but an increase of $46.8 million in average core deposits.
Asset quality is strong
TrustCo also still has strong asset quality. TrustCo's asset quality and loan loss reserve measures have remained consistently strong over the last year. For example, non-performing assets as a percentage of total assets keep improving. Non-performing loans improved $1.3 million compared to the year-ago quarter, while total non-performing assets were about flat. However, like every other bank we have covered, there are more allowances for loan losses, but as a percent of total loans, there were less, which was interesting. The ratio of allowance for credit losses on loans to total loans was 0.97% in Q4, versus 1.00% a year ago. The total allowance for credit losses on loans was $46.0 million, versus $44.3 million a year ago. All in all, the asset quality remains strong.
Still a shareholder-friendly bank
We love owning shares of TrustCo thanks to its high dividend yield of nearly 4%, and the fact that the bank has been raising its dividend. TrustCo also previously purchased shares to boost shareholder value, and we would love to see a future buyback. On the next pullback, the yield will be even higher, and you should do some buying.
Final thoughts on TrustCo Bank as we move into 2023
The market has run a ton the last few weeks. We think this earnings season will send stocks back lower, and you should be able to get shares much cheaper in the near future. Let the stock come down then do some buying. We like the financials in the medium-term with still rising rates. TrustCo is performing well on the key metrics for banks. They are growing loans and while deposits declined slightly, this is a common challenge for many physical banks right now. However, their margins are strong and the bank has strong asset quality. This is near 4% yielding stock, that will offer an even higher payout if we get the market pullback we are expecting.