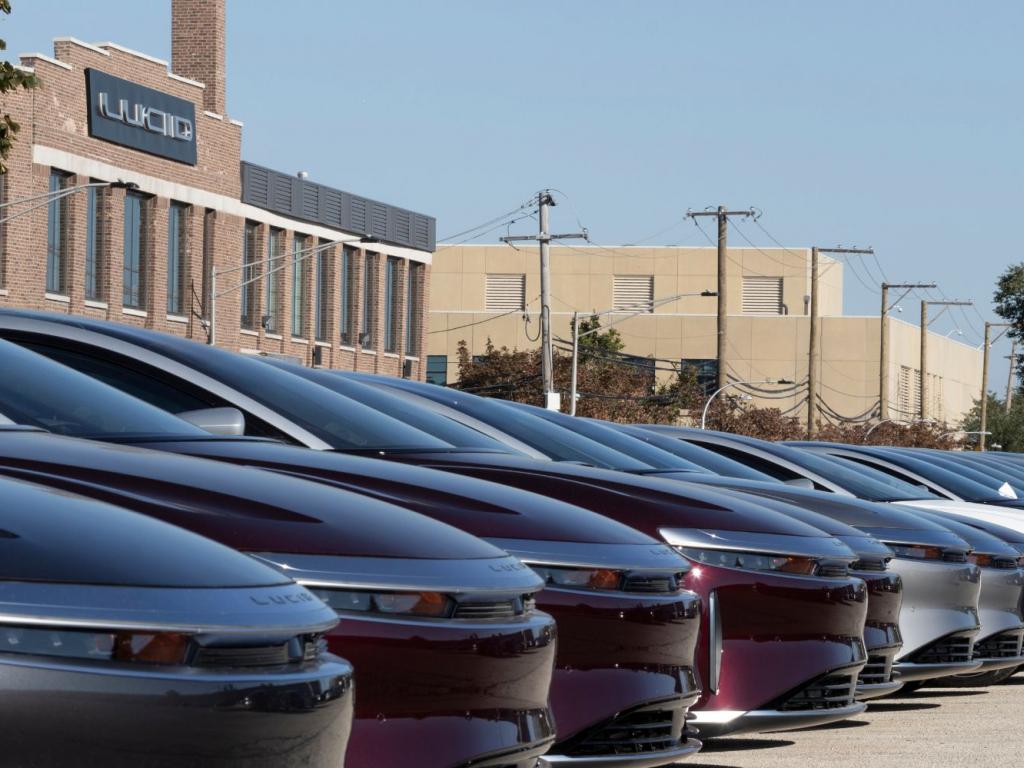 Lucid Group Inc (NASDAQ:LCID) shares continued their pullback on Monday morning after rallying nearly 100% in intraday trading on Friday following reports that Saudi Arabia's Public Investment Fund (SAPIF) was in talks to take Lucid private. Lucid's takeover rumors were welcomed as good news, as some electric vehicle investors have grown concerned about what recent EV price cuts by Tesla Inc (NASDAQ:TSLA) and Ford Motor Company (NYSE:F) could mean about EV demand in 2023.
Ford Cuts Prices: On Monday, Ford joined Tesla in slashing prices on its electric Mustang Mach-E crossover, a move company executives say means not all Mach-E models will be profitable moving forward. Ford is reportedly cutting the price of the Mach-E by an average of about $4,500 after Tesla issued price cuts on the comparable Model Y of up to $13,000 per vehicle earlier this month.
Related Link: Analyst Cuts Tesla Price Target By 50%, Names Top Auto Stock Picks For 2023
Lucid Upside: While Tesla and Ford look to maintain profitability in 2023, Lucid reported a $530 million net loss on just $195.4 million in revenue in the most recent quarter, but Bank of America analyst John Murphy said Monday that Lucid shares still have upside even after the Saudi-fueled Friday rally.
Murphy said Lucid is well-funded and has "class leading technology," adding that it is one of the best-positioned public EV automaker startups.
"We believe LCID currently has more pieces of the puzzle in place and in process than most of its peers which, steered by a management team with impressive experience, should push the company more successfully from concept to commercialization," Murphy said.
Bank of America has a "Buy" rating and an $18 price target for LCID stock.
Related Link: Here's How Tesla Short Seller Stanphyl Capital's Fund Performed In 2022 As EV Maker's Stock Tumbled
Benzinga's Take: There has been no official announcement or details about a potential Saudi buyout of Lucid, but the company sold nearly 86 million shares to a SAPIF affiliate in 2022 for around $195 million, bringing the PIF's overall Lucid investment to around 62% of the company.
While Lucid may still be a long way off prom profitability, EV investors will be watching closely to see just how much of a bite January price cuts will take out of profitability for Ford and Tesla when they report first-quarter earnings in April.
Photo: Shutterstock