Ukraine's military is planning to invest nearly $550 million in drones as the country mulls its next moves in its ongoing fight against Russia, according to a Monday report. 
Defense Minister Oleksii Reznikov said Ukraine is increasing the procurement of Unmanned Aerial Vehicles (UAVs), or drones, for reconnaissance and assault purposes this year and plans to allocate around $547.05 million for this segment.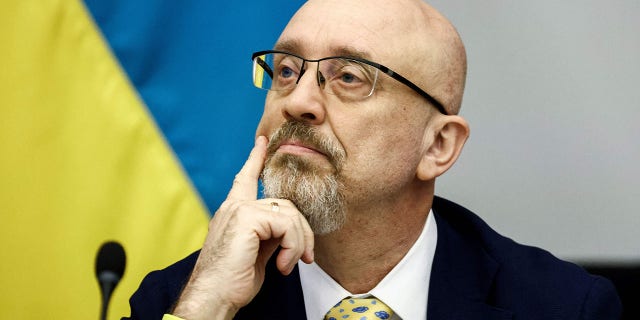 In the 11 months of fighting, Ukraine has received significant supplies of UAVS from its partners, including missile-equipped Bayraktar TB2's from Turkey and a Black Hornet reconnaissance drone from Norway. 
Now, Kyiv is seeking to boost domestic production to build what some officials have framed as an "army of drones," Reuters reported. 
AUSTRALIA, FRANCE ANNOUNCE PLANS TO JOINTLY SEND SEVERAL THOUSAND ARTILLERY SHELLS TO UKRAINE
"The independence of the military-industrial complex is one of the factors of the country's defense capability," Reznikov wrote on Facebook. 
The Ukrainian military said last week it would begin creating assault drone companies within its armed forces. Reznikov said the Defense Ministry had received applications proposing 75 different Ukrainian-made drones.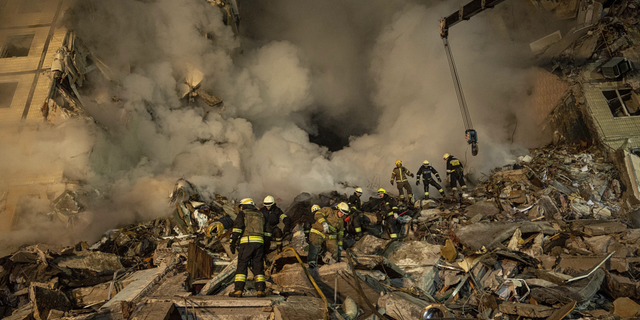 "After consultations with the General Staff of the Armed Forces, after tests, the Ministry of Dense has already concluded 16 state contracts with Ukrainian UAV manufacturers," Reznikov said. 
Reznikov's update comes after Kyiv won promises last week of tanks from the United States and Germany. 
BORIS JOHNSON SAYS PUTIN THREATENED TO 'HURT' HIM WITH MISSILE STRIKE AFTER VISITING UKRAINE
Poland's Prime Minister Mateusz Morawiecki on Monday hinted at the prospect of more upcoming pledges, saying that "any activity aimed at strengthening Ukraine's defense powers is under consultation with our NATO partners."
Military analysts say more aid is crucial if Ukraine is to block an expected Russian spring offensive and launch its own effort to push back Russian forces.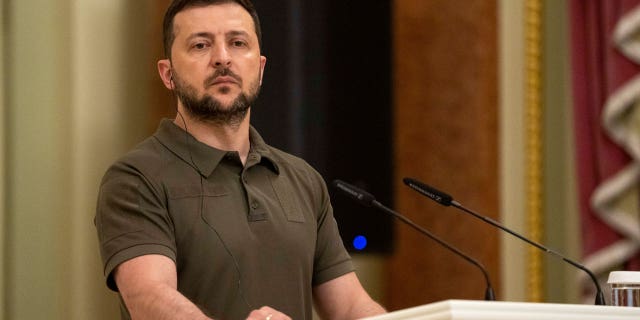 "The pattern of delivery of Western aid has powerfully shaped the pattern of this conflict," the Institute for the Study of War, a U.S.-based think tank, said late Sunday.
Ukrainian President Volodymyr Zelenskyy said keeping up the pace of allies' support is crucial.
CLICK HERE TO GET THE FOX NEWS APP
"The speed of supply has been, and will be, one of the key factors in this war. Russia hopes to drag out the war, to exhaust our forces. So we have to make time our weapon," he said Sunday in his nightly video address. "We must speed up the events, speed up the supply and opening of new necessary weaponry options for Ukraine."
The Associated Press contributed to this report.