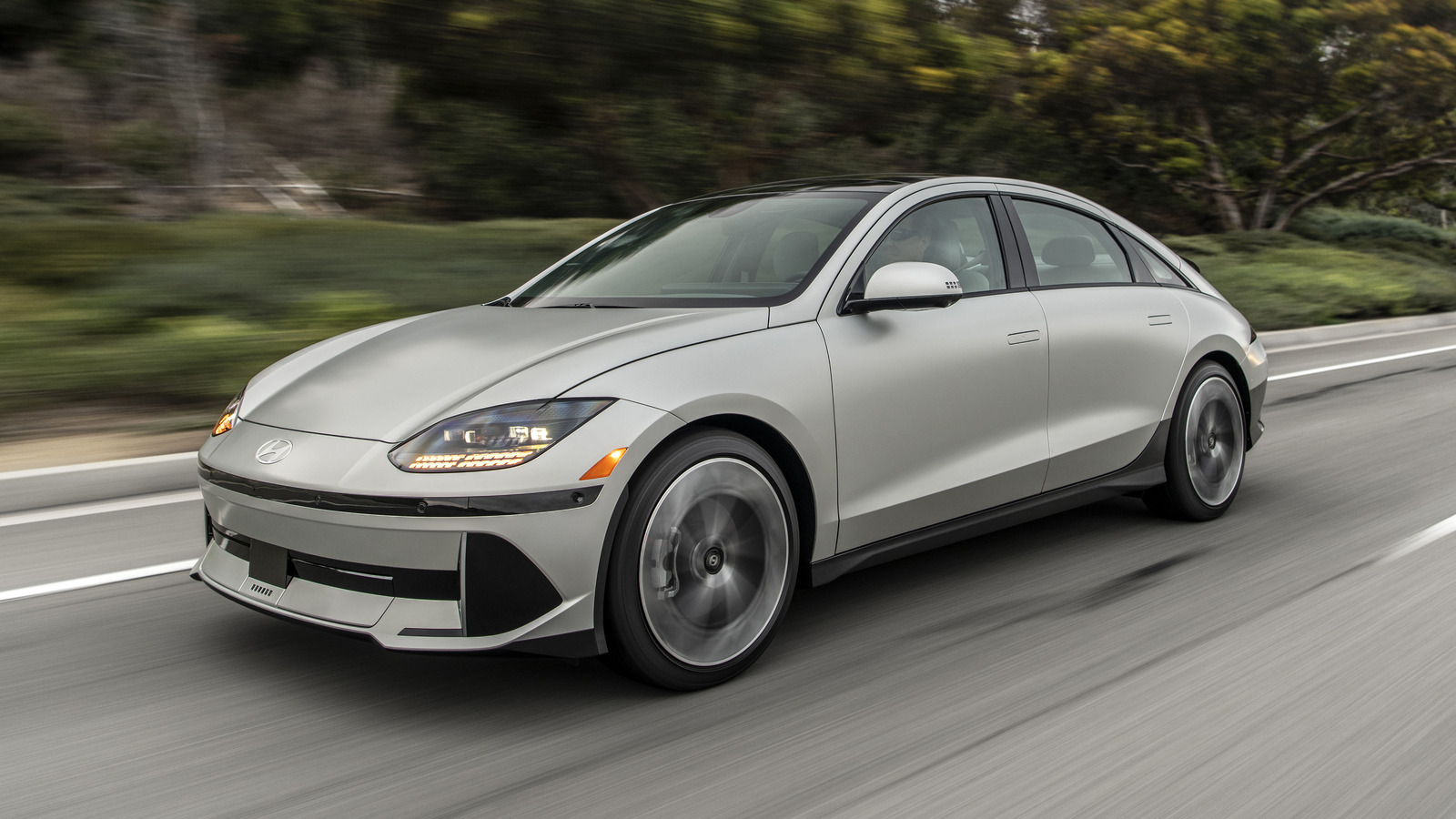 According to a press release from Hyundai, the new 2023 Ioniq 6 RWD Long Range has achieved an estimated range of 361 miles after its final round of tests by the EPA. That range is only outclassed by top-of-the-line EVs like the Lucid Air and Tesla Model S. For comparison, the 2022 Lucid Air Dream R has an estimated range of a positively wild 520 miles on a charge (according to the EPA), but that car also starts at $169,000 and reservations are completely closed. The $94,990 Tesla Model S has an estimated range of 405 miles according to Tesla. 
The Ioniq 6 is clearly a heavy hitter when it comes to range. Price has not been revealed before it goes on sale in North America this spring, but given the fact it's only outdone by cars in the six-figure range, it has the potential to be one of the best EVs for the money. 
Hyundai states that the range is achieved through the Ioniq 6's ability to cut through the air with relatively little resistance thanks to its streamlined shaped, and it has found that 18-inch wheels work the best for efficiency.