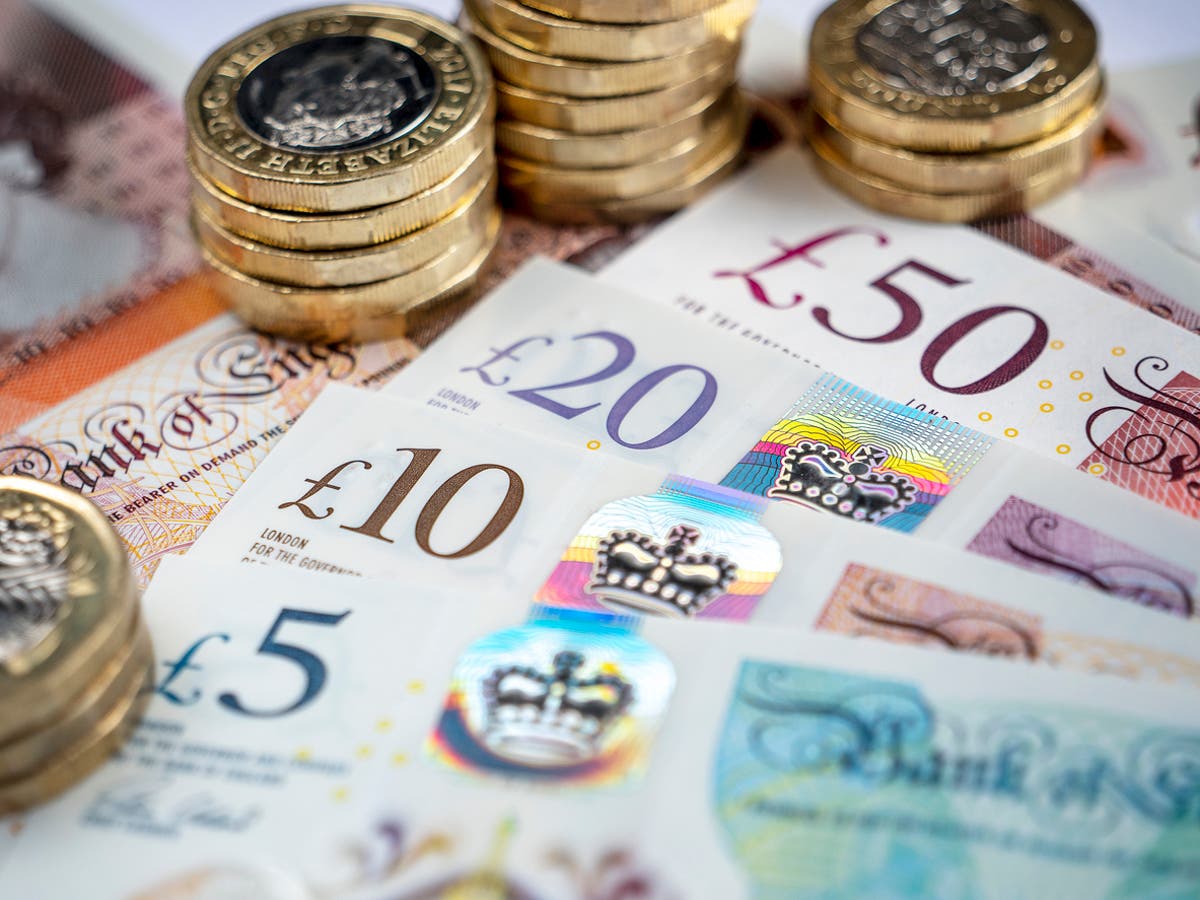 The UK economy is expected to shrink more than expected this year and will be the worst-performing of all the advanced G7 countries, according to the International Monetary Fund.
The IMF's latest forecast puts the UK languishing behind the US, Germany and even Russia, which has been hit with sanctions and is spending billions of pounds on its illegal war in Ukraine.
Inflation, fuelled in part by sky-high energy bills during the war, is having a major impact on economies across the world – including the G7 countries and Europe. Higher prices mean people have less money to spend, which dampens demand in the economy and stifles growth.
The IMF said it believes global inflation has passed its peak and will fall from 8.8 per cent last year to 6.6 per cent in 2023 and 4.3 per cent in 2024 as interest rate hikes by central banks begin to cool demand and slow price rises.
But it warned that, in the UK and Europe, surging prices and the impact of action taken to rein in inflation will continue to weigh on the economy.
Its report said: "Consumer confidence and business sentiment have worsened.
"With inflation at about 10 per cent or above in several euro area countries and the United Kingdom, household budgets remain stretched. The accelerated pace of rate increases by the Bank of England and the European Central Bank is tightening financial conditions and cooling demand in the housing sector and beyond."
What is happening to the UK economy?
In a downgraded forecast, the International Monetary Fund predicted the UK economy would contract by -0.6 per cent – this was down from -0.3 per cent pencilled in last October.
For comparison, the US economy is expected to grow by 1. 4 per cent in 2023. Overall, the Euro area will see 0.7 per cent growth, with Germany and France expected to achieve 0.1 per cent and 0.7 per cent respectively.
Italy's economy, meanwhile, will grow by 0.6 per cent and Spain's by 1.1 per cent, according to the IMF forecast. Japan and Canda are the best performing on 1.8 per cent and 1.5 per cent respectively.
Paul Johnson, director of the respected Institute for Economic Affairs think tank, said there are a number of reasons why the UK economy is flagging.
He singled out three areas, in particular, that he believes are negatively impacting the UK: labour shortages, high interest rates and Brexit.
"We've lost half a million plus people from work – retiring early, immigrants not coming in from the European Union and so on," he told the BBC Radio 4 Today programme. "That's a particular challenge for us."
"Higher interest rates are feeding very quickly through to mortgages in the UK," he added "And of course, we've got the continuing challenges from Brexit."
What is happening in Russia?
The West's economic sanctions on Russia have played a smaller role in curbing president Vladimir Putin's power.
The decision by the United States, Europe and others to freeze about $300 billion in Russian central bank reserves has been useful in cutting the size of the Kremlin's reserves to get around export controls.
By contrast, sanctions on exports of oil and gas have not crippled Russia's economy or forced Mr Putin to withdraw from Ukraine.
And in the initial aftermath of the invasion, Western allies mostly issued threats to stop buying Russian oil and gas. That still helped to push up energy prices and Russia's current account surplus doubled to $227 billion last year.
What does the IMF say?
Pierre-Olivier Gourinchas, the IMF's chief economist, also said that there were three factors impacting the UK economy, the first of which was the country's "exposure to natural gas".
"We've had a very sharp increase in energy prices in the UK," he said. "There is a larger share of energy that is coming from natural gas, with a higher pass-through to final consumers."
Mr Gourinchas, also pointed to the UK's labour market, saying that employment levels have not recovered to their pre-pandemic levels.
"This is a situation where you have a very, very tight labour market but you have an economy that has not re-absorbed into employment as many people as it had before, " he said. "That means there is less output, less production."
The third reason the UK economy is flagging, Mr Gourinchas said, was that higher mortgage costs were "weighing down economic activity".
"The third is that there is a very sharp monetary tightening because inflation has been very elevated, that's a side effect of this high pass-through of energy prices.
"Inflation was 9.1 per cent last year, and it's expected to actually remain quite high in this coming year at 8.2 per cent (so) the Bank of England has started tightening.
"The UK has a fairly high share of adjustable rate mortgages. So when the Bank of England starts increasing rates, it feeds into the mortgage rates that mortgage holders are paying, and that is also weighing down economic activity."