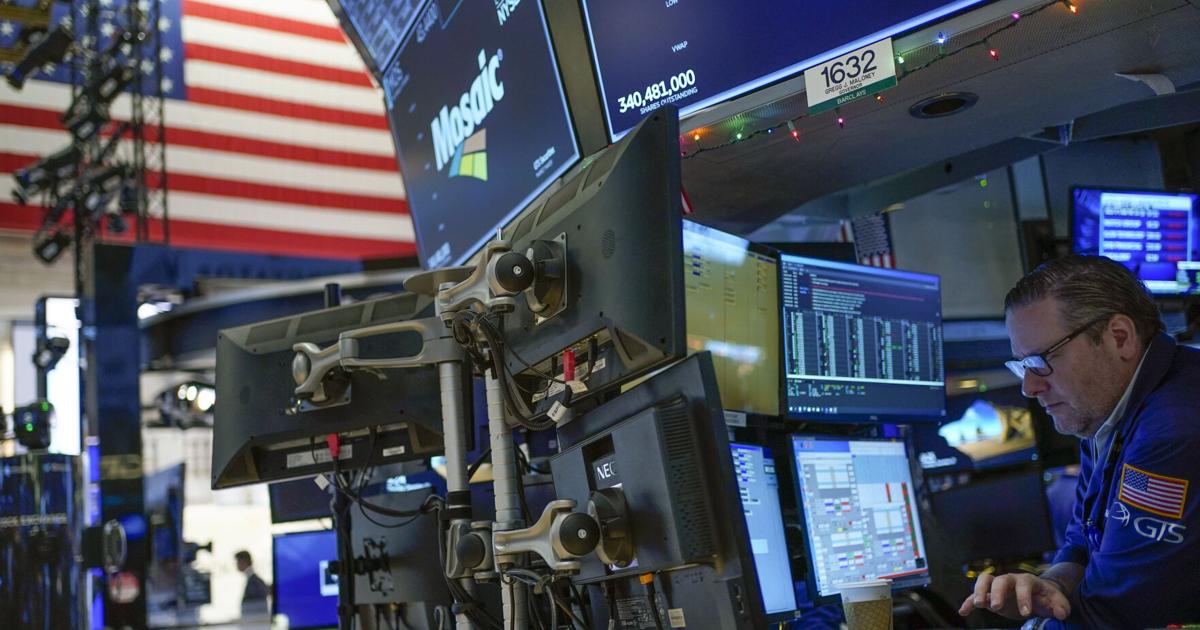 NEW YORK — Wall Street closed out a strong January with more gains on Tuesday, ahead of what many investors hope will be one of the Federal Reserve's last hikes to interest rates for a while.
Markets got a boost after a report showed that that growth for workers' pay and benefits slowed during the end of 2022. While that's frustrating for people trying to keep up with soaring prices, markets see it as an encouraging sign of easing pressure on inflation and possibly a gentler Fed in the months ahead.
The S&P 500 rose 58.83 points, or 1.5%, to 4,076.60. The benchmark index notched its third winning month in the last four. The Dow Jones Industrial Average rose 368.95 points, or 1.1%, to 34,086.04. The Nasdaq rose 190.74 points, or 1.7%, to 11,584.55.
With the pace of inflation cooling since the summer, virtually all of Wall Street expects the Fed on Wednesday to announce its smallest increase to interest rates since March, at 0.25 percentage points. That would be the latest stepdown after it pushed through four straight increases of 0.75 points and then a hike of 0.50 points.
Such moves try to stamp out inflation by intentionally slowing the economy and dragging down prices for stocks and other investments. The worry is that too-high rates would cause a recession and drop-off in corporate profits.
Such worries, combined with hopes for an easier Fed, have led to sharp swings in markets recently. Analysts say much of this past month's gains have been more about improving sentiment among investors than any big improvement in the economy or profits.
Other reports on the economy Tuesday came in lower than expected, which could give the Fed leeway to be less harsh on rates. A measure of confidence among consumers weakened in January, when economists were expecting it to stay flat. And a measure of business activity in the Midwest showed more weakness than expected for January.
Treasury yields fell immediately after the release of the report on employment costs, before paring their drops. The yield on the 10-year Treasury, which helps set rates for mortgages and other loans, slipped to 3.50% from 3.54% late Monday. The two-year yield, which moves more on expectations for the Fed, dipped to 4.20% from 4.24%.
Earnings reporting season is also in top gear, with McDonald's and other big companies headlining the day. They offered a mixed picture, much as reports have so far this reporting season.
Stock markets in Asia closed mostly lower and European markets ended mixed.