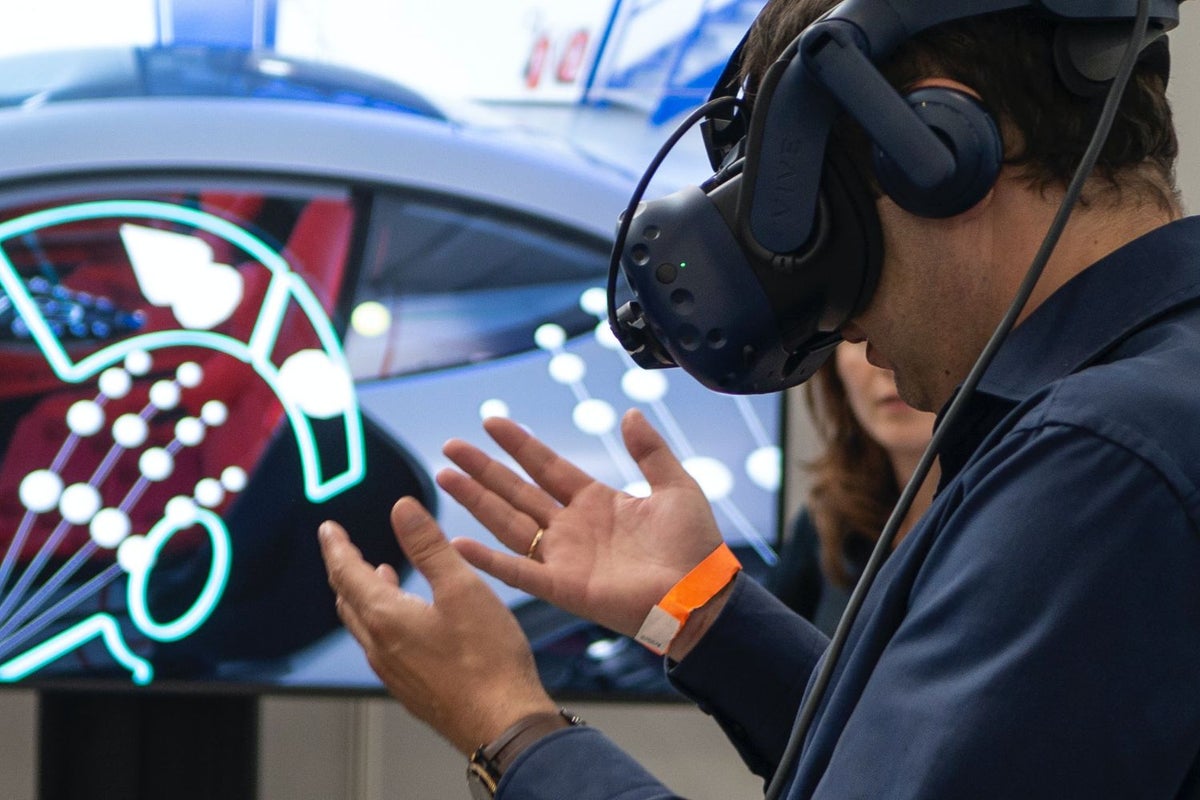 Apple, Inc.'s AAPL mixed-reality headset is touted as the tech giant's next biggest product, and it has long been in the works.
What Happened: Apple is planning to introduce all the details on its MR headset at its annual Worldwide Developers Conference, typically held in June, Bloomberg columnist Mark Gurman said in his weekly "Power-On" newsletter. The original plan was to introduce the headset at a consumer-focused launch event either in late March or April and then discuss the features for developers at the WWDC, he noted.
A June launch, according to Gurman, will make perfect sense for Apple. "The switch, decided in recent weeks, was due to engineering issues related to hardware and software, but it may have worked out for the best," he said.
Pricing, Specs: Apple's first headset will likely be released under the Reality brand and cost around $3,000, Gurman said. It will likely include nascent technologies like pass-through cameras, in-air typing, hand and eye control and ultra-high-resolution displays and have an external battery, he added.
Since the main uses may not immediately appeal to mass consumers and the product will likely be more exciting to developer types, a WWDC launch makes perfect sense, the Apple specialist said. "It will take several years to shift the headset from a device that is interesting to technology fans to a product many Apple customers want," he added.
See also: Everything You Need To Know About Apple Stock
Competition Confuses Users: Apple could face a major issue, as it would be selling its headset into a market that has been disappointed and confused by efforts from competitors, Gurman said.
"That means Apple will need a safer venue to debut its device, and you're not going to find a more pro-Apple crowd than the one that shows up at WWDC," he said
Gurman is of the view that first-party features on the device — virtual reality FaceTime, immersive video watching and expanding a Mac's display into VR — aren't enough to catapult the device into the mainstream. Apple will need to rely on third-party developers to come up with more innovative apps and games that will make Apple's mixed-reality products must-haves, the columnist said.
Also, the WWDC venue is the perfect place for Apple to debut its Apple Reality software development kit and Mac-based simulator, he added.
Apple closed Friday's session 0.75% lower at $152.55, according to Benzinga Pro data.
Read next: Apple Eyeing Bigger Role In Consumers' Financial Lives, Says Gurman; Why It's A Challenging And Long-Drawn Goal