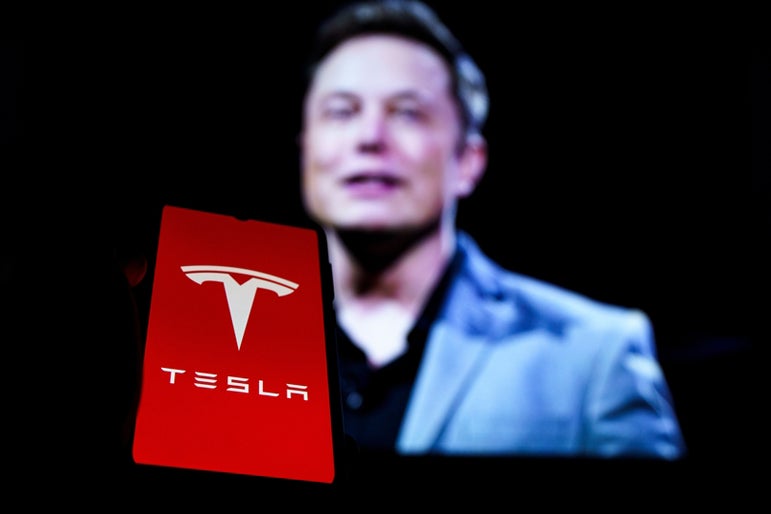 Tesla Inc. TSLA CEO Elon Musk offered an update on the company's much-awaited Cybertruck at an event held on Wednesday in connection with the announcement of the company's new engineering headquarters in Palo Alto, California.
What Happened: With Musk around, will there be any dearth of excitement? Among the host of issues he shared was the reiteration of the timeline for the Cybertruck. The billionaire confirmed that the Cybertruck is coming later this year and called the vehicle "epic."
See Also: Everything You Need To Know About Tesla Stock
There's a whole bunch of preproduction units that the audience can check out, Musk said. "It's gonna change the look of the roads," he added.
Tesla's official Twitter handle shared a collage showing the company's evolution and captioned it as "Tesla began as a long-shot startup, founded 20 years ago in San Carlos. Now we're California's largest manufacturing employer!"
Musk's response to the tweet showed Cybertruck as the next vehicle from Tesla's stable following the Semi, which was commercially made available late last year.
Why It's Important: Cybertruck is expected to provide Tesla's sagging vehicle volume a boost. While Wall Street is forecasting 92,000 units for 2024, the actual deliveries could be in the range of 200,000 units, adding $0.40 per share in incremental earnings per share, said Future Fund's Gary Black said.
Earlier this month, reacting to a video of the Cybertruck shared by Drive Tesla Canada, Musk said, "Still many tweaks to make it better (and the side mirrors are removable by owner) but this is very close to production design."
When it finally arrives, the Cybertruck will be up against Rivian Automotive Inc.'s RIVN R1T and Ford Motor Company's F Lightning EV pickup truck.
Price Action: Tesla closed Wednesday's session up 1.77%, at $200.86, and added an incremental 0.77% in after-hours trading, according to Benzinga Pro data.
Read Next: Forget Lucid Overtaking Tesla, Analyst Says EV Maker May Instead Be Headed For Titanic's Fate