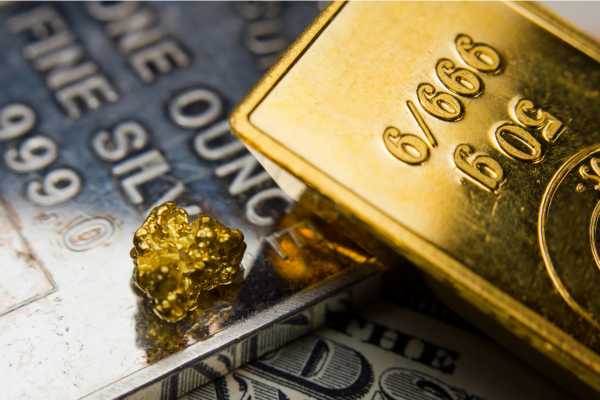 "More" Rate Hikes Until Inflation Returns to 2%
I know it is a little cliché to use a phrase most recognized from late-night ads hawking everything from pots to knives, to discuss the FOMC minutes released today, but the minutes continue to send the same message to the American public. The Federal Reserve will continue and implement "more" rate hikes until "inflation is clearly on a path towards 2%."
The Fed's hawkish monetary policy seeks to raise its benchmark Fed funds rate to a target just above 5%, and keep that rate elevated until incoming data provide confidence that inflation is on a sustained downward path to 2%.
The minutes revealed that Federal Reserve members almost unanimously anticipate that it is appropriate to raise its Fed funds rate by 25 basis points at the next FOMC meeting scheduled to be held in March, although two officials favored a larger 50 basis point hike.
"Market participants interpreted incoming data as pointing to moderating inflation risks. Against this backdrop, market participants judged that the FOMC would likely slow the pace of rate increases further at the current meeting, and respondents to the Desk's Survey of Primary Dealers and Survey of Market Participants widely expected the Committee to implement a ¼ percentage point increase in the target range for the federal funds rate."
According to Bloomberg News, "US central bankers raised interest rates by a quarter-point, moderating their action after a half-point hike in December and four consecutive jumbo-sized 75 basis-point increases. The move lifted the benchmark policy rate into a range of 4.5% to 4.75%. Both Chair Jerome Powell and the minutes indicated that officials are prepared to raise rates further to produce a broader slowdown in the economy that tamps down inflation."
Gold and US Dollar Reactions to FOMC Minutes
Gold daily chart
The release of the Fed minutes today created bullish momentum for the dollar and concurrently more sustained bearish momentum for gold. The dollar gained 0.36% today or 37 points fixing the dollar index at 104.485.
As of 5:10 PM EST, the most active April contract of gold futures is down $8.30 or 0.45% and fixed at $1834.20. Today's decline effectively sealed the fate of gold's strong price decline in February. Gold pricing is now below the opening price of January 3, the first trading day of the year.
For those who would like more information simply use this link.
Wishing you as always good trading,
Gary S. Wagner