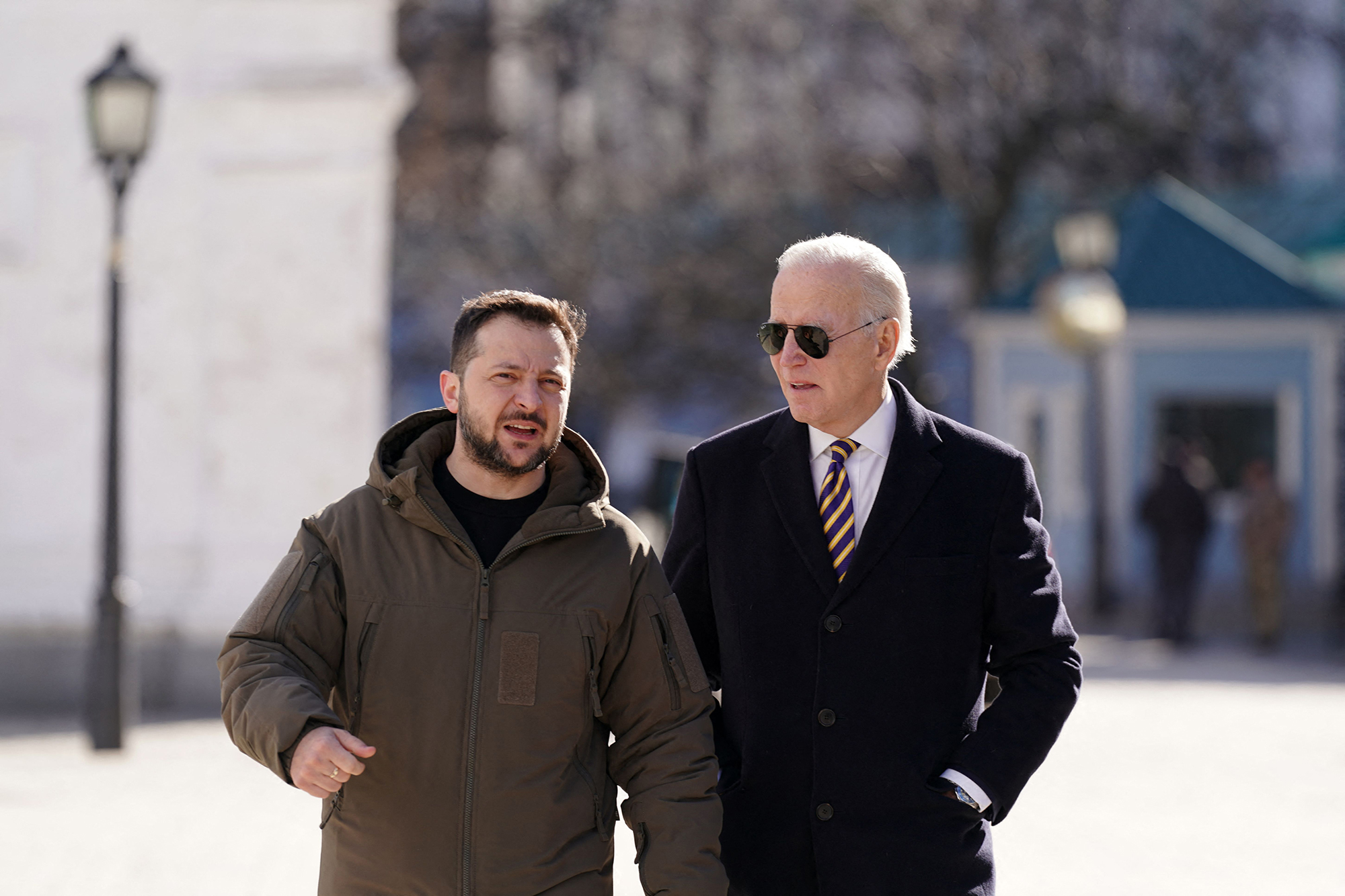 Ukrainian officials say there have been further explosions in the Russian-occupied city of Mariupol, a supply hub and rear base for Moscow's forces.
Petro Andriushchenko, an adviser to the mayor of Mariupol, said there had been three explosions Thursday.
The official, who is not in Mariupol himself but maintains contacts there, said two strikes had hit the area of the Ilyich Iron and Steel Works. "The Armed Forces of Ukraine are surgically precisely hitting the bases of the occupiers," he said on Telegram.
"There is a third explosion, it was a hit near the airport. Again. We are finishing the job," he added.
The adviser also said Russian aircraft had been flying over the city at several points on Thursday. According to social media video and unofficial accounts, there have been several explosions around the city over the past two nights.
It's unclear what has caused the explosions and how many may be air defenses operating. Mariupol is beyond the range of Western-provided rockets systems and howitzers operated by the Ukrainian armed forces.
The city is about 80 kilometers (50 miles) from the nearest Ukrainian front line positions, which would be just beyond the range of M142 High Mobility Artillery Rocket Systems (HIMARS) and M270 Multiple Launch Rocket Systems (MLRS) provided to Ukraine. 
Natalia Humeniuk, spokesperson for the Ukrainian military in the south, said only that "at this stage, we can only state that remoteness is a very relative concept. What is considered so remote that it is unreachable is not always so. The direction of Mariupol is no longer absolutely unreachable for us."
Ukrainian media have suggested that the military may have deployed a new locally-produced rocket system with greater range.
More on Russia's presence in Mariupol: There has been an extensive build up of Russian forces in and around Mariupol since November, according to Ukrainian officials and geolocated social media video.
In November, Andriushchenko posted a video and comment saying that "Russia continues to build up military personnel in Mariupol area. At least 30 trucks with manpower are moving through Mariupol daily." CNN cannot verify that number. 
This week, Andriushchenko reported that the "movement of military equipment towards Manhush/Berdiansk has resumed. A column of at least 7 trucks with ammo was recorded moving through Mariupol towards Manhush."
Why Mariupol is important to Moscow: Analysts say the supply routes from Mariupol to the west and north are essential to the Russians to hold defensive lines in neighboring Zaporizhzhia region against any Ukrainian counteroffensive.