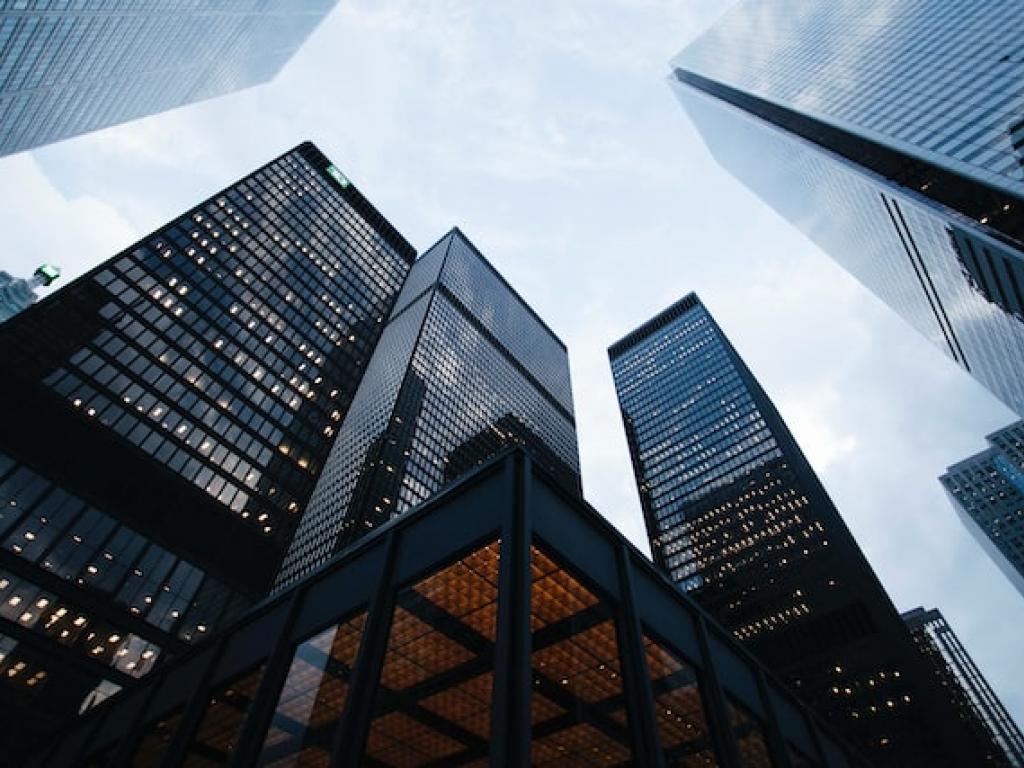 When a real estate investment trust (REIT) trades below book value, it's in the bargain basement of stock market offerings. When that REIT offers a dividend, the investor receives payment just for holding the cheap security. It can be a sweet combination of factors — as long as other important metrics align favorably.
Here are four REITs that seem to fit that bill:
New York-based Blackstone Mortgage Trust Inc. (NYSE:BXMT) is a mortgage REIT. As the company puts it on its website, Blackstone "is a real estate finance company that originates senior loans collateralized by commercial real estate in North America, Europe and Australia." 
Blackstone Mortgage Trust is paying a 10.55% dividend and trades at 86% of book value.
Medical Properties Trust Inc. (NYSE:MPW) is a healthcare facilities REIT with 434 properties in 10 countries and a total portfolio amounting to $21.1 billion. The Birmingham, Alabama-based company is trading at an 8% discount from its book value and paying an 8.45% dividend. In mid-November, Bank of America Securities upgraded Medical Properties from Neutral to Buy and upped its price target from $13 to $16.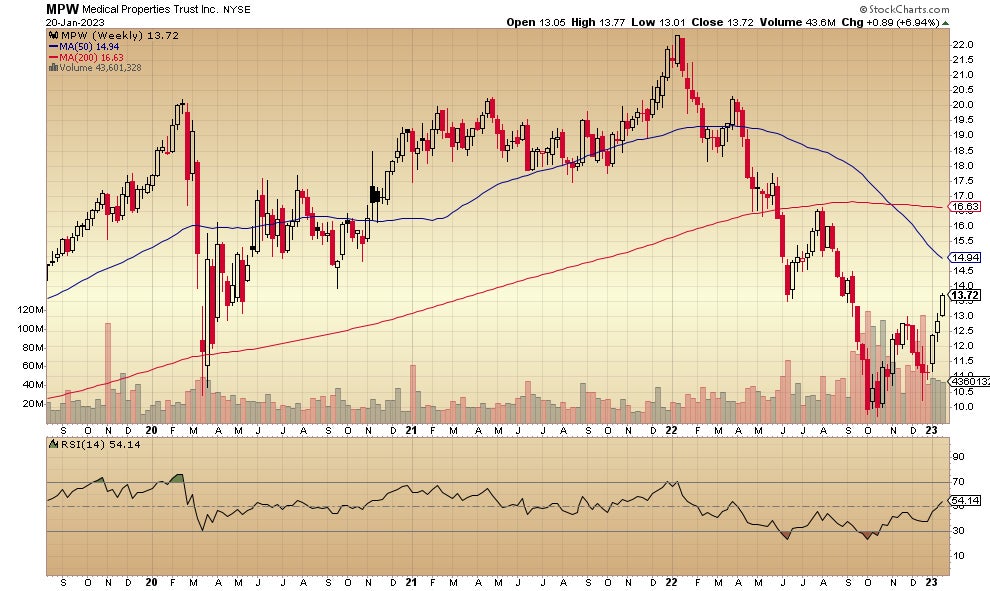 Ready Capital Corp. (NYSE:RC) is a mortgage real estate investment trust based in New York, New York. The REIT's website says the company "originates, acquires, finances and services small to medium-sized balance commercial loans." The company's shares are available for purchase at 82% of book value, and the dividend comes to 12.76%. Ready Capital is relatively lightly traded for a New York Stock Exchange-listed security with an average daily volume of 850,000 shares.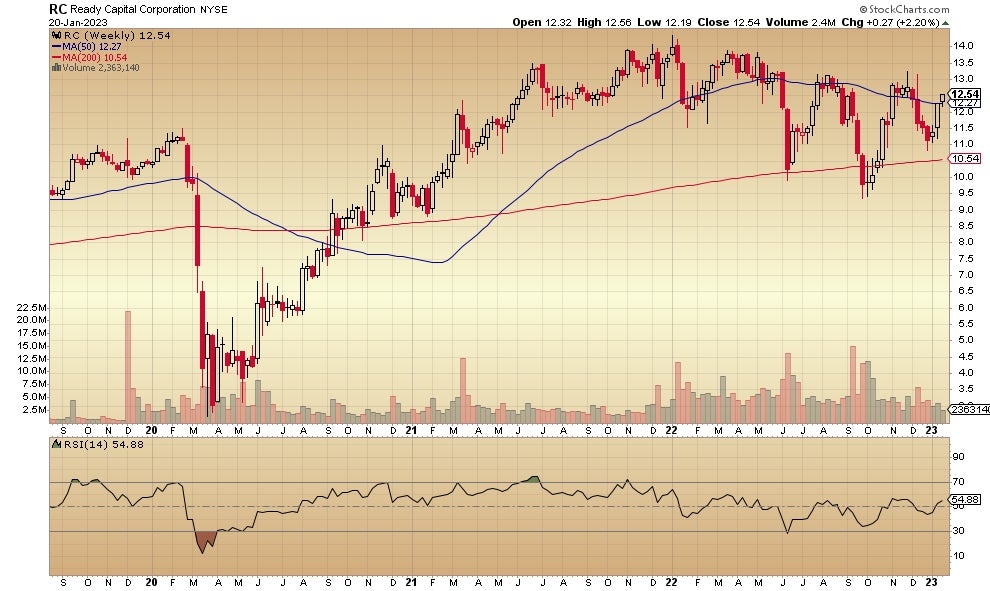 Starwood Property Trust Inc. (NYSE:STWD) is another mortgage REIT, this one with headquarters in Greenwich, Connecticut. The company has a portfolio of over $27 billion "across commercial and residential lending, infrastructure lending, investing and servicing and property business segments," according to its website.  Starwood pays a dividend of 9.39% and trades at a 3% discount to its book value.
These are rate-sensitive REITs so investors should keep a close eye on the Federal Reserve's actions relative to interest rates.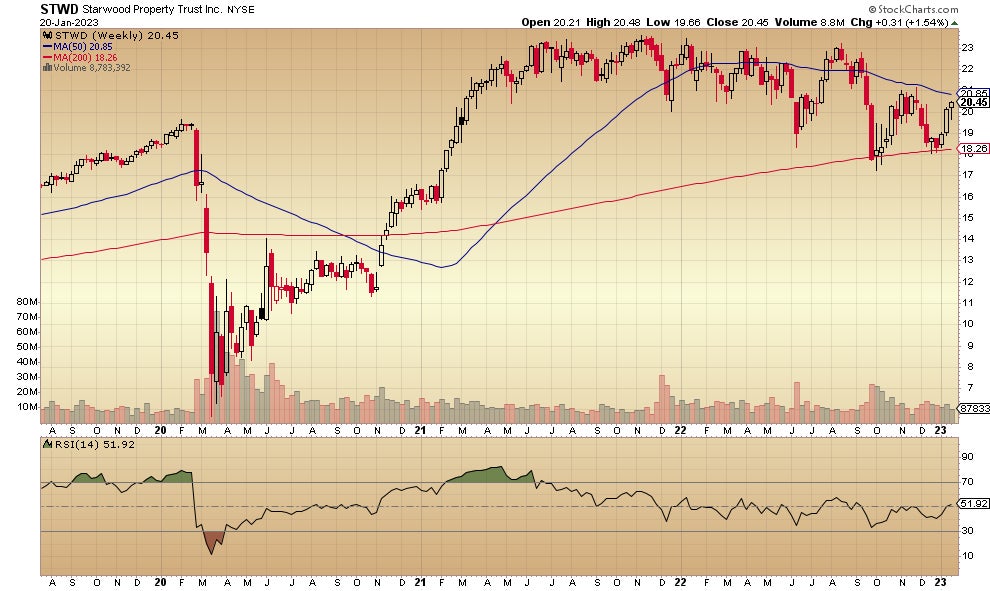 Not investment advice. For educational purposes only.
Weekly REIT Report: REITs are one of the most misunderstood investment options, making it difficult for investors to spot incredible opportunities until it's too late. Benzinga's in-house real estate research team has been working hard to identify the greatest opportunities in today's market, which you can gain access to for free by signing up for Benzinga's Weekly REIT Report.
Check Out More on Real Estate from Benzinga
Bezos-Backed Startup Lets You Become A Landlord With $100
Analysts Are Bullish On Industrial Real Estate: Here Are 2 Private Market Offerings To Gain Exposure
This Little-Known REIT Is Producing Double-Digit Returns In A Bear Market: How?