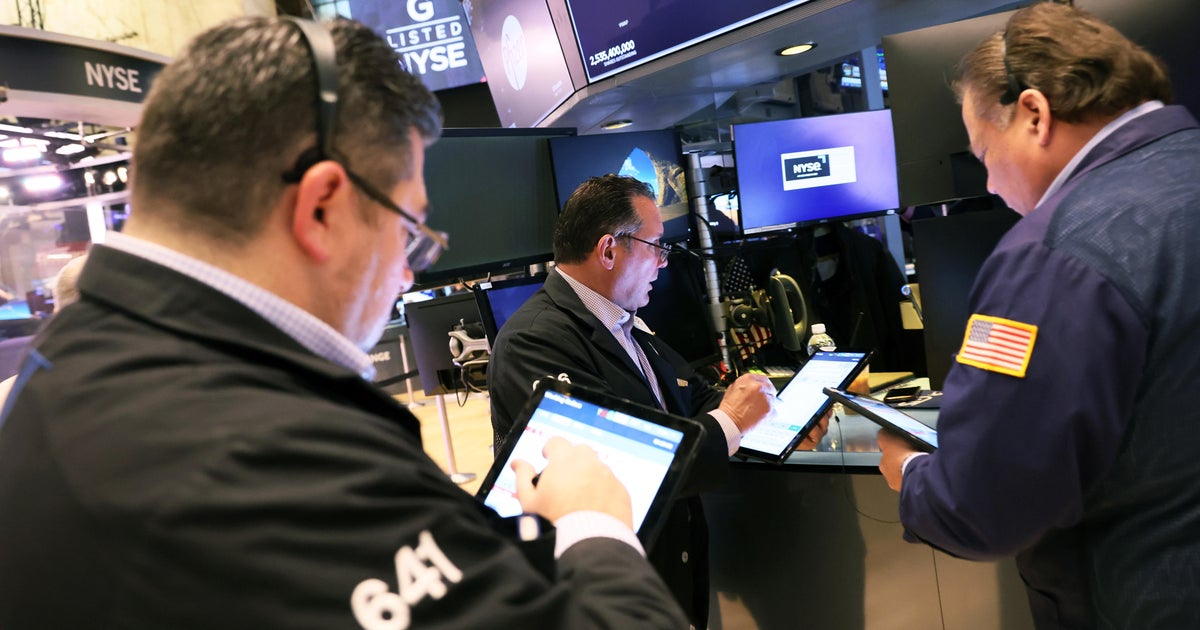 Wall Street's bang to start the year got even bigger Thursday, as tech stocks and a surge for Facebook's parent company led the market higher.
The S&P 500 rallied 1.5% a day after hitting its best level since August. The Nasdaq composite soared 3.3%, while the Dow Jones Industrial Average lagged because it has less of an emphasis on tech. It slipped 39 points, or 0.1%.
Meta helped lead the way with a 23.3% leap after it reported better-than-expected revenue for the latest quarter and said it expects to spend less this year than earlier forecast. While its latest profit fell short of expectations, Facebook's parent also announced a program to buy back $40 billion of its stock.
Stocks had already been on the upswing through the start of the year on hopes that the Federal Reserve may be set to pause soon on its hikes to interest rates. Such increases help stamp out inflation but also hurt the economy and investment prices.
A day earlier, stocks and bonds took off after Fed Chair Jerome Powell said the central bank is finally starting to see progress in its battle against inflation. Markets took that as a cue that a pause may indeed be imminent, and investors even raised bets for cuts to rates late this year. Rate cuts act like steroids for markets, juicing prices and providing support for the economy.
"It's been an encouraging start to the year after the challenges of 2022," Barry Gilbert, asset allocation strategist for LPL Financial, said in an email.  "Undoubtedly, 2023 will provide its share of market ups and downs and there are plenty of risks to monitor closely, including a possible recession, continued tightening by the Federal Reserve, still high inflation despite strong signs that it's settling down, and the conflict in Ukraine."
The stock rally comes despite Powell saying on Wednesday that a couple more rate hikes will likely be appropriate to get inflation down to the Fed's target. He also said he did not foresee any rate cuts in 2023 and again pledged to "stay the course until the job is done" on beating inflation.
"The market is saying the Fed may have its cake and eat it, too: inflation falling and growth not falling off a cliff so far," said Ella Hoxha, senior investment manager at Pictet Asset Management.
She said the market seems to be putting a 75% probability on the Fed engineering a "soft landing" for the economy, where inflation can drop from its soaring heights without sending the economy into a painful recession.
"We would say at best it's 50%, potentially lower," Hoxha said.
She said there's still a risk that the Fed will have to hold a tougher line on rates than markets expect if the U.S. labor market remains tight. That gives her pause as stock and bond prices rally so strongly around the world.
"It does feel like the market wants to pick pennies in front of a steamroller," she said.
Thursday's rally stretched across the Atlantic, where markets rose after central banks for Europe and the United Kingdom also raised rates in their efforts to squelch inflation.
The European Central Bank raised its key rate by 0.50 percentage points and said another would arrive next month. The Bank of England also raised its key rate by half a percentage point and said it's seeing signs that inflation has turned the corner, though it also stressed it's too soon to declare victory over inflation.
European stocks rallied, with the German DAX returning 2.2%. The FTSE 100 in London was up 0.8%.
Moves in Asia were more modest, with Hong Kong's Hang Seng down 0.5% and Japan's Nikkei 225 up 0.2%.
On Wall Street, big jumps for several Big Tech stocks helped lift the market ahead of their earnings reports, which came after trading closed for the day. Amazon and Google's parent company, Alphabet, both jumped more than 7%, while Apple rose 3.7%.
Because these stocks are among the biggest by value, their movements carry more sway on the S&P 500 and other indexes.
The next milepost for the market is Friday morning's U.S. jobs report, which economists expect will show a slowdown in hiring. The job market has largely remained resilient even in the face of swift rate hikes by the Fed over the last year.
Big tech companies have announced high-profile layoffs recently, but a report on Thursday suggested job cuts are not that widespread. Fewer workers applied for unemployment benefits last week than expected, and the number dropped to its lowest level since April.