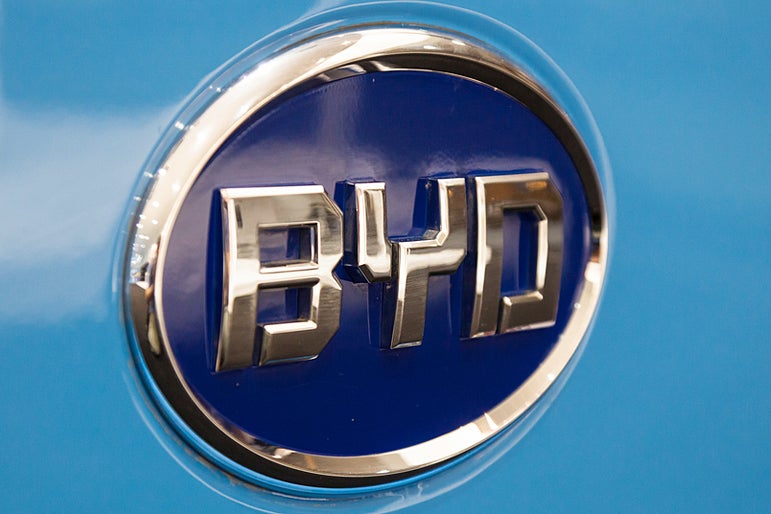 Toyota Motor Corp TM unit Hino Motors Ltd. HINOY has canceled the sale of BYD Co Ltd.'s BYDDF BYDDY small electric bus in Japan.
What Happened: Hino Motors scrapped the sale of the electric bus supplied by the Warren Buffett-backed company as it was built using a toxic chemical banned under Japanese industry guidelines, Nikkei Asia reported on Wednesday.
See Also: Best Electric Vehicle Stocks
BYD did not immediately respond to Benzinga's request for comment.
According to the Nikkei report, Hino had been negotiating with BYD to build the Poncho Z EV without the use of hexavalent chromium, deemed toxic, but could not reach a resolution.
The Japan Automobile Manufacturers Association, or JAMA, of which Hino is a member, banned the use of the substance in 2008.
Last week, Hino said that it shall not be releasing the 30-seat bus in the Japanese market.
Why It's Important: BYD had intended to supply Hino with the Poncho Z EV under an original equipment manufacturer contract, according to the Nikkei report.
The initial delivery date of the bus was scheduled for spring 2022, but quality concerns led to a delay to the end of the fiscal year, according to Hino at the time.
Hino and BYD have been negotiating to build the bus without using the chemical, but they were unable to come to a resolution.
Read Next: Cathie Wood Chimes In On The Tesla Vs. BYD Debate: 'Charlie Munger And Many On Wall Street Do Not Understand…'