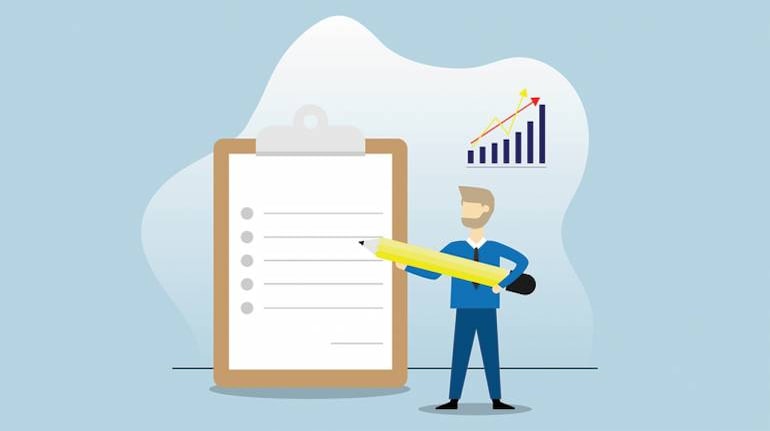 The mutual fund industry has been mushrooming in recent times. Over the past 5 years, the AUM has doubled to cross Rs 39.88 lakh crore¹, as on December 31, 2022, and the number of accounts stood at 14.11 crore.  This certainly suggests that more people are investing in mutual funds than ever before. But did you know that, there are 44² AMFI-registered fund houses which together offer thousands of mutual fund schemes. In 2022 alone, a total of 155 new mutual fund schemes were launched until November 2022³. On the face of it, that can make choosing the right scheme difficult.
However, if you are willing to do a little homework before you decide what scheme and from which mutual fund house is best for you, the choice becomes easier. Here are some questions that you should consider, in the context of your unique financial situation and requirements.
• Will this scheme enable me to meet my financial goals? Every investment we make must be mapped to a goal which we hope to achieve with the maturity corpus. So, first decide what your investment objective is and then make sure the scheme you choose has a good chance of matching it. For instance, if you are investing for your retirement, you should look for schemes that aim for growth over a longer period of time; if you plan to purchase a car next year, choose schemes which are better suited for short term.
• Will I be able to redeem my investment just in time to meet my goal? Some schemes, like Equity Linked Savings Schemes, have a lock in period. If you have a short term goal, ensure that the scheme you choose meets your investment horizon and your money is accessible when you need it. In debt schemes like liquid fund and overnight funds, you can get the redemption amount in your bank account sooner than other schemes.
• Am I comfortable with the risk of this scheme? Investors typically feel comfortable on a specific segment of the risk-return spectrum; some have a greater stomach for risk while others do not. Identify your risk profile and make sure that the investment strategy and portfolio of the scheme you choose is compatible with it.
• Have I understood the stated objective of this mutual fund scheme? Every scheme type invests in a specific asset class or proportions of certain asset classes. It will also have its own investment style and objectives. So, for instance, while a debt mutual fund scheme invests in fixed-income securities such as corporate bonds, government securities, treasury bills, etc., an equity mutual fund scheme invests in the stocks of a company. As a result, the kind of return that you can expect from these two schemes is different. Find out as much as you can about the scheme before you decide to invest so that there are no surprises later.
• Am I aware of all the costs associated with the scheme and comfortable paying them? Every scheme has an expense ratio, which is calculated by evaluating a scheme's total expense incurred on heads such as sales and marketing, administration fees, distribution fees, fund manager's fees, etc. These expenses typically ensure that your money is well managed but they should not be excessive.
• Has the fund performed well in the past and does the fund manager have a good track record? Past performance is no guarantee of future performance. However, when seen with other parameters, such as benchmarks and movements of related market indices, it does give you some indication of the skill of the fund manager.
• Does the scheme have adequate diversification within the asset class it belongs to? If you have opted for an equity scheme, ideally, the scheme should contain stocks from different sectors so that the overall portfolio is protected from a downturn in some sectors. Even if you have chosen a scheme that invests only in one sector – like a pharma fund or infrastructure fund – it should ideally have a variety of companies in the portfolio.
• Does the fund manager and his team have some flexibility to adjust the mix of asset classes within the portfolio?
As markets are dynamic, schemes following a 'dynamic asset allocation strategy' can help the portfolio by limiting downside. A Dynamic asset allocation strategy enables the scheme to maintain a mix of financial assets which can be dynamically managed based on macro trends, either in the economy, or the stock market. Flexibility to adjust the mix of asset class depends on the investment strategy and permitted asset allocation of the scheme.
If you can say 'yes' to all or most of these questions, you have chosen the right mutual fund scheme for yourself. Remember that over the long term, mutual funds can deliver better results than most other financial asset classes. So, spend a little time choosing a mutual fund scheme that is right for you. The outcomes, on various counts, will be worth your while.
Visit www.icicipruamc.com/note to know more about the process to complete a one-time Know Your Customer (KYC) requirement to invest in Mutual Funds. Investors should only deal with registered Mutual Funds, details of which can be verified on the SEBI website https://www.sebi.gov.in/intermediaries.html For any queries, complaints & grievance redressal, investors may reach out to the AMCs and / or Investor Relations Officers. Additionally, investors may also lodge complaints on https://scores.gov.in if they are unsatisfied with the resolutions given by AMCs. SCORES portal facilitates you to lodge your complaint online with SEBI and subsequently view its status.
Mutual fund investments are subject to market risks, read all scheme related documents carefully.
References
1. https://www.amfiindia.com/indian-mutual#:~:text=The%20total%20number%20of%20accounts,11.12%20crore%20(111.2%20million)
2. https://www.paisabazaar.com/mutual-funds/mutual-funds-in-india/
3. https://mintgenie.livemint.com/news/personal-finance/2022-in-review-nearly-half-of-new-mutual-fund-schemes-were-index-funds-151671527894461
Moneycontrol journalists were not involved in the creation of the article