The apple does not fall far from the tree.
That's San Francisco 49ers running backs and assistant head coach Anthony Lynn describing his team's dynamic midseason addition in Christian McCaffrey.
Lynn should know, as he played with McCaffrey's father Ed McCaffrey during the Denver Broncos' back-to-back Super Bowl titles in the 1990s. 
The uber-talented running back exhibits the same workmanlike traits as his father when he was in the league, according to Lynn. 
"He's definitely a hard-working, respectful young man. And just a great teammate," Lynn told FOX Sports. "He's a perfectionist. And we all know as human beings that we're not perfect. But as Coach (Bill) Walsh used to say, strive for perfection, and if you fail, well that's just excellent. And in this league, you'll win a lot of games just being excellent. 
"That's just his mindset, his personality. He wants to be perfect in everything he does. And I know exactly where he got the from. Both of his parents were unbelievable athletes. But his father, just knowing him more than his mother, his father was exactly like that."
A former NFL running back and special-teams standout who has coached the position in the NFL for two decades, Lynn was in his first season as head coach of the Los Angeles Chargers when McCaffrey entered the 2017 NFL draft. Lynn said he evaluated McCaffrey coming out of Stanford.
The Chargers selected receiver Mike Williams at No. 7 that year, one pick before McCaffrey went to the Carolina Panthers at No. 8. The Bolts already had picked a first-round running back two years earlier in Melvin Gordon.
"I was a little bit surprised of his ability to run in between the tackles," Lynn said about his pre-draft assessment of McCaffrey. "I always thought of him as a speed and space guy. But then when you study him and watch him at Stanford, man all they did was run power. And he ran with great pad level. So, I was like, 'Man, this young man can run inside, he can run outside. He can attack every hole.' And when you have a running back like that, you can do a lot of great things." 
Now that he has McCaffrey in his running back room, Lynn and the 49ers are doing a lot of great things with McCaffrey. Since San Francisco secured McCaffrey in a midseason trade from the Panthers in Week 7, the 26-year-old runner has racked up 1,365 scrimmage yards and 12 total touchdowns, including two playoff games. Up next is an NFC Championship Game showdown against the Philadelphia Eagles (3 p.m. ET on FOX).
"We never know what we're going to get coverage-wise sometimes because of him," Lynn said. "Are they going to double him? Are they going to put a DB on him instead of a linebacker? He's a tough matchup for a linebacker. And when teams try to stop him, it opens other things in our offense, like getting the ball to George Kittle more. Getting the ball to our No. 1 receiver more in Deebo [Samuel], things like that." 
McCaffrey has scored touchdowns in eight straight games, matching a franchise record set by receiver Terrell Owens.
"He's been great," McCaffrey said, when asked what it's been like working with Lynn. "One of the things that's so important is understanding the whole offense. And obviously, being a head coach, being in this league a long time and playing in it, he understands the full-play concept. So, he obviously has a lot of wisdom." 
Lynn said he's been particularly impressed with a couple of things by McCaffrey — his ability to run routes like a receiver, his attention to detail and his selflessness. 
"What makes him special is his attitude toward doing the dirty work," Lynn said. "When we put him outside, we ask him to crack (block). We ask him to lead block. And he's blocking linebackers and safeties in space. And he doesn't blink.
"I've been studying these running backs for so long, and when you get a running back outside of the tackle box, a lot of times they are like a fish out of water. Christian has that unique skill set where you can align him outside the tackle box, and he can do it with comfort." 
McCaffrey bursts past the Cowboys for a TD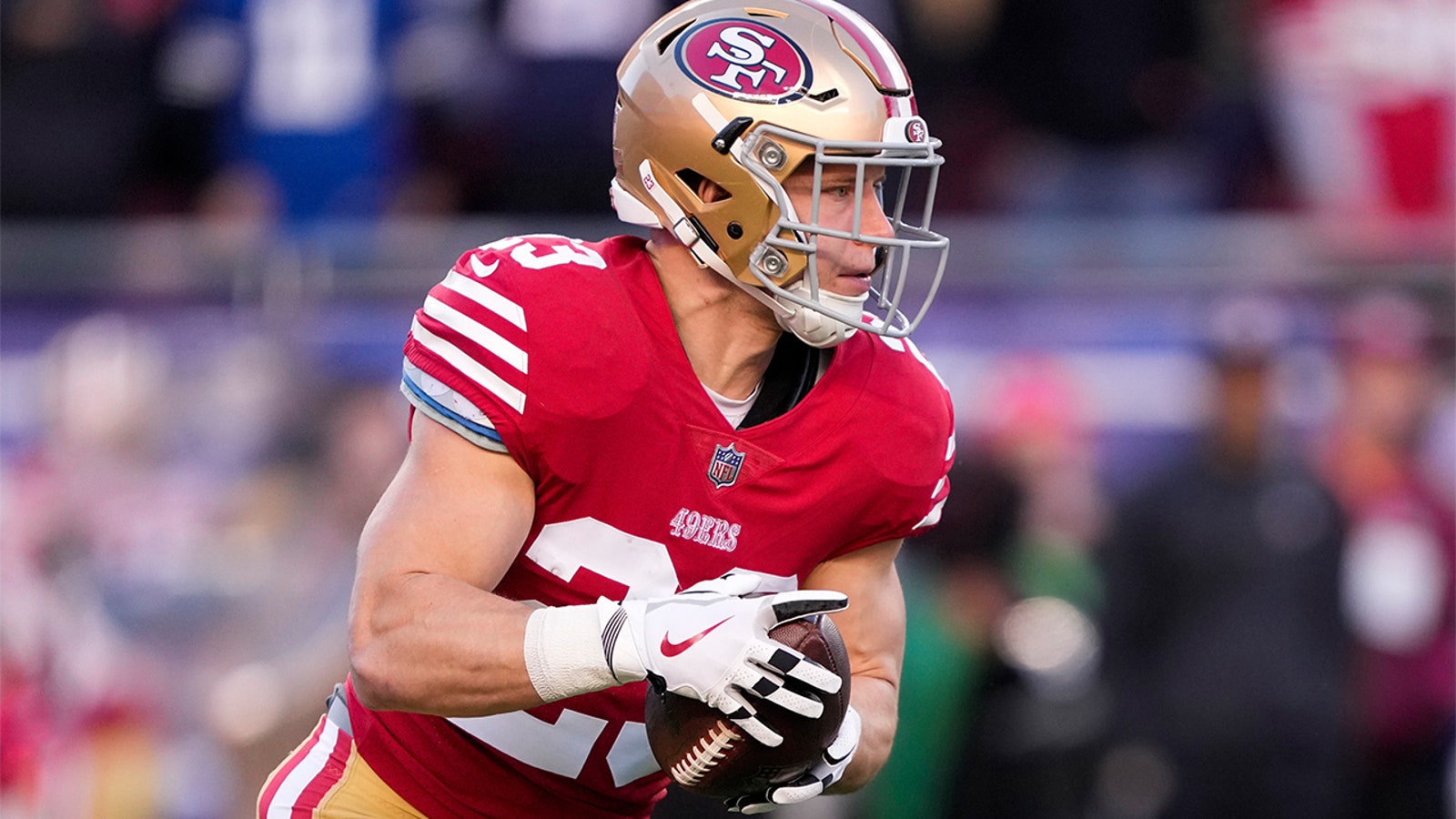 Christian McCaffrey couldn't be stopped as his rushing touchdown in the fourth quarter helped seal a victory over the Cowboys.
Lynn said McCaffrey plays like a receiver on the perimeter because of his relentless work ethic on route running, releases off the line of scrimmage and making defenders miss.
"He's not afraid of trying something new or different," Lynn said. "I remember when he first got here, we were talking about running this whip route. And I taught it a certain way my whole life. And he goes, "What about if I do it this way, and I come out on my third step instead of my fourth step.' And I was like, 'No, I never seen it done that way before.'
"And he did it, and I was like, 'Damn, that looked good.' So, he works at it. He looks for ways to separate. In this league, we're all elite athletes. And you have to have some advantages and edges. And he looks for that stuff." 
McCaffrey is part of a talented running back room that includes Elijah Mitchell, Jordan Mason, fullback Kyle Juszczyk and sometimes a versatile receiver in Samuel.
Lynn understands Shanahan's emphasis on running the football dates back to his father Mike Shanahan with the Broncos and the zone running scheme.
However, Shanahan has taken those core principles and put his spin on it for the modern game, Lynn said. San Francisco has averaged 147 rushing yards a contest through two games this postseason. McCaffrey has 154 rushing yards this postseason.
"A lot of times you're just good at running the football because you are committed to it," Lynn said. "A lot of teams talk about running the football, but they don't commit to it. So, when you commit to it, you tend to do it better than everyone else because you work at it, and you're very intentional about it. 
"Everything Kyle does is very intentional. There's a reason why he's doing it to that defense or that front. And it's always tied to another play, or pass concept, just to keep you honest on the defense side of the ball." 
Eric D. Williams has reported on the NFL for more than a decade, covering the Los Angeles Rams for Sports Illustrated, the Los Angeles Chargers for ESPN and the Seattle Seahawks for the Tacoma News Tribune. Follow him on Twitter at @eric_d_williams.
Top stories from FOX Sports:
FOLLOW
Follow your favorites to personalize your FOX Sports experience
---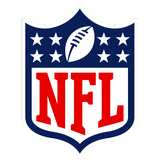 Get more from National Football League Follow your favorites to get information about games, news and more
---
---