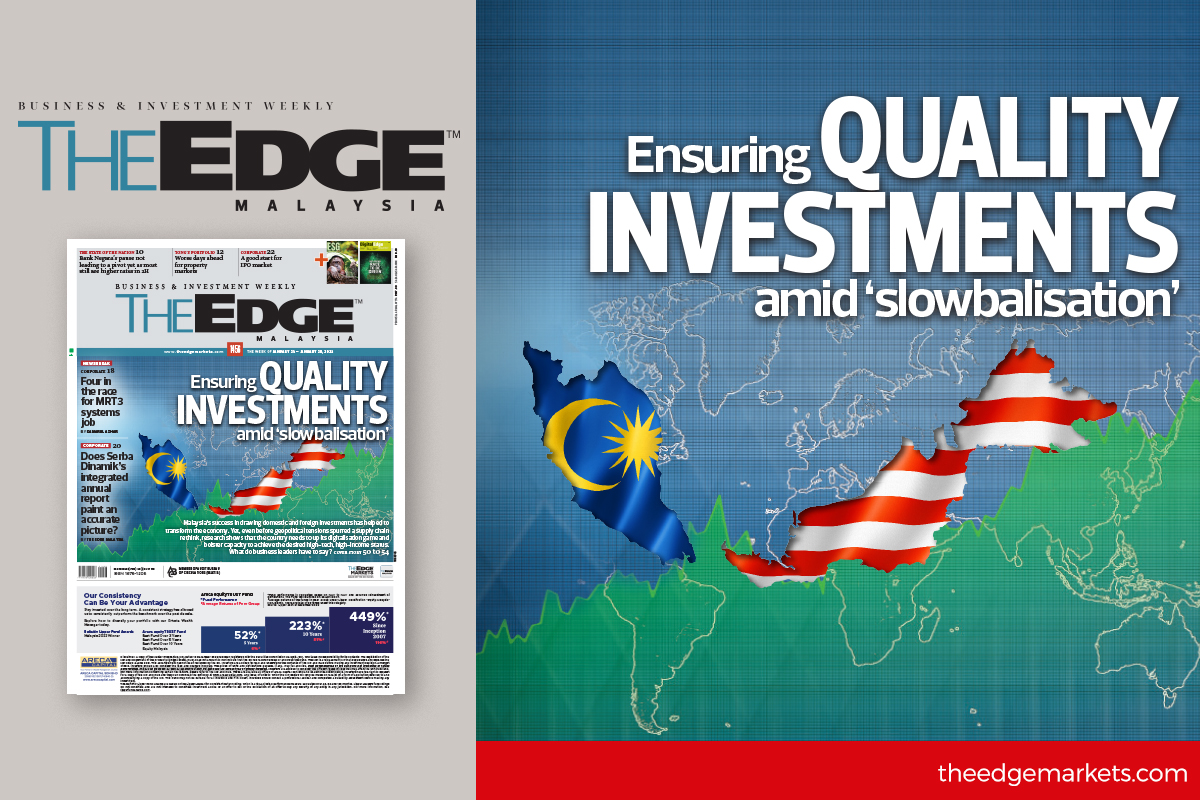 KUALA LUMPUR (Jan 21): Malaysia has been a welcoming host to global investors as many multinational corporations (MNCs) have chosen our country as their destination for investments, be they brownfield or greenfield, and business expansion.
Some Malaysian corporates, however, reckon that the government has been "too generous", so much so that local businesses sometimes feel "discriminated against" by authorities who appear to be favouring foreign direct investment (FDI) over domestic direct investment (DDI). But is that really the case?
Between January and September 2022 (9M2022), Malaysia had attracted RM193.7 billion (US$41.7 billion) of approved investments, including RM130.7 billion of FDI and RM63 billion of DDI.
These attest to Malaysia's "established standing as a gateway to Asean and an investment destination of choice in Asia", Malaysia's International Trade and Industry Minister Tengku Datuk Seri Zafrul Abdul Aziz said in a statement dated Dec 14, 2022.
Market experts whom The Edge spoke to say that Malaysia should look beyond headline investment figures and focus on attracting quality investments to move up the value chain.
Zafrul, who was at the World Economic Forum (WEF) in Davos last week, also told Bloomberg TV that Malaysia needs to focus on quality investments.
At Davos, Zafrul also spoke on the state of global trade amid rising geopolitical tensions and talks of "slowbalisation" which brought to the forefront, terms like "reshoring, onshoring and friendshoring" to ease concerns over supply chain disruptions.
To be sure, Malaysia needs to step up efforts to gain quality investments, be it FDI or DDI. There is also a need to raise investments in human capital, and research and development (R&D), as well as bolster digitalisation, to build an ecosystem conducive to continuous investments.
As the government reviews Malaysia's tax incentives for investments to ensure that the country benefits from them, The Edge spoke to several companies and trade associations on the incentives or allowances they are hoping for from the government to help them grow.
To know what they have to say, get the full story in this week's issue of The Edge Malaysia.