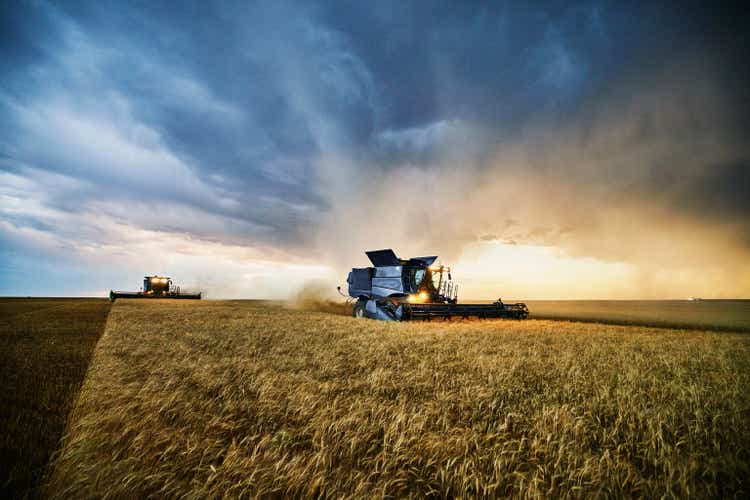 Among the most favored equity baskets in the last two years has been dividend growth. Firms that can generate significant free cash flow in order to reward shareholders with a high dividend – which tends to be steadier than share buybacks – have generated significant alpha over the last 12-plus months.
One agricultural name features a strong chart and a compelling earnings outlook. But are shares still a buy? Let's dig into FMC Corp. (NYSE:FMC).
Reach for the Dividend Growers
According to Fidelity Investments, FMC Corporation, an agricultural sciences company, provides crop protection, plant health, and professional pest and turf management products. It develops, markets, and sells crop protection chemicals that include insecticides, herbicides, and fungicides; and biologicals, crop nutrition, and seed treatment products, which are used in agriculture to enhance crop yield and quality by controlling a range of insects, weeds, and diseases, as well as in non-agricultural markets for pest control.
The Philadelphia-based $16.1 billion market cap Chemicals industry company within the Materials sector trades at a high 24.5 trailing 12-month GAAP price-to-earnings ratio and pays a near-market 1.8% dividend yield, according to The Wall Street Journal.
Back in November, FMC reported an impressive earnings and revenue beat while raising its 2023 outlook. I found that BofA is high on the stock as well as Wells Fargo. A potential risk I see, though, is if there's downside price action for crop protection chemicals in a global recession scenario.
On valuation, analysts at BofA see earnings having risen by about the rate of inflation in 2022, but per-share profit growth is then seen as accelerating sharply above the CPI rate this year with further upside potential by 2024. The Bloomberg consensus forecast is slightly less positive compared to BofA's projection.
Dividends, meanwhile, are seen as rising by about 10% per year through 2024 – a strong dividend growth rate, continuing a trend over the last few years. The well-managed company with a diversified chemical business should continue to enjoy positive macro tailwinds, and BofA has seen some relief in its costs lately. That should help both FMC's operating and GAAP earnings multiples retreat to attractive levels if the share price holds steady.
With a near-market EV/EBITDA ratio and decent free cash flow yield, the stock is an ideal GARP name. The forward operating PEG ratio is 1.73 compared to the 1.96 sector median. Overall, I like the valuation when factoring in the growth forecast.
FMC Corp: Earnings, Valuation, Dividend Forecasts
Looking ahead, corporate event data provided by Wall Street Horizon show a confirmed Q4 2022 earnings date of Tuesday, February 7, after the closing bell with a conference call immediately after results cross the wires. You can listen live here.
Corporate Event Risk Calendar
The Technical Take
Not surprisingly, FMC has been on the rise over the last few years. Shares easily held the COVID lows on a pair of key pullbacks since 2021. I now see a bullish symmetrical triangle consolidation pattern unfolding. Notice in the chart below that shares have seen lower volume during this coil – the presumption is that the stock should resolve in the trend of larger degree (higher). If there is a breakout above $135 or so, then a measured move price target to near $175 would be triggered based on the triangle.
I would not want to be long if the stock falls below $100, however. Overall, it's a wait-and-see approach on whether FMC rallies through resistance, but I like the odds based on the long-term trend.
FMC: Bullish Symmetrical Triangle
The Bottom Line
FMC is a high relative strength name with strong profitability. With a decent PEG ratio and costs on the mend, shares are a solid GARP candidate for investor portfolios. Swing traders should keep their eyes on a bullish technical feature, too.