The GBPJPY currency pair is presumably in the final part of a major correction pattern – a triple zigzag Ⓦ-Ⓧ-Ⓨ-Ⓧ-Ⓩ. That is, an actionary wave Ⓩ is formed. It seems to take the form of an intermediate double zigzag (W)-(X)-(Y).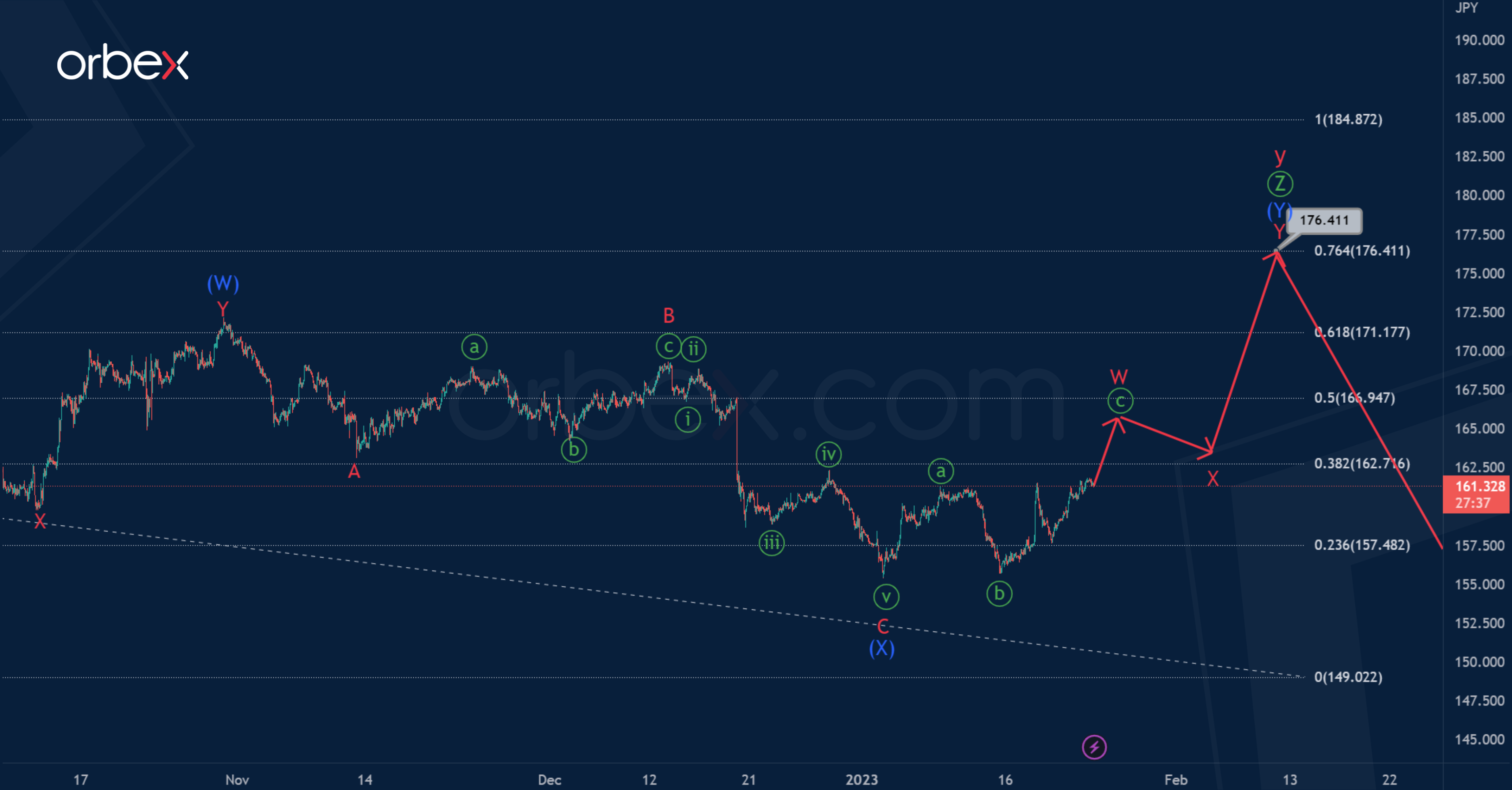 The intermediate wave (W) looks fully completed at the time of writing. And this makes the next few trading days interesting, since a bullish trend is expected within the final actionary sub-wave (Y), which may take the form of a double zigzag W-X-Y.
Most likely, the bulls are aiming for 176.41. At that level, wave (Y) will be at 76.4% of previous actionary wave (W).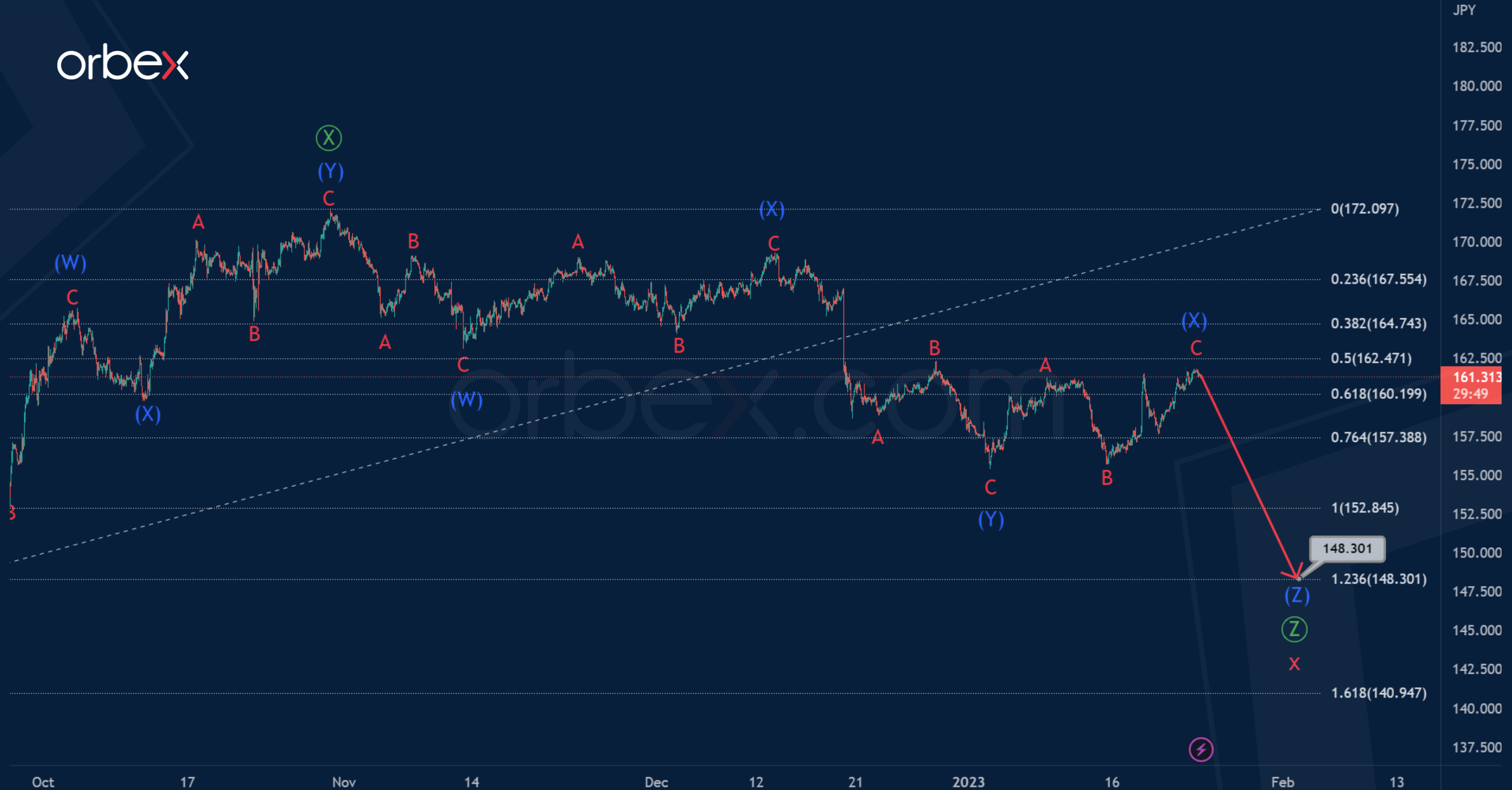 In an alternative scenario, it is assumed that a large bearish intervening wave x is currently forming. It may end in the form of a triple zigzag, for the construction of which a final sub-wave Ⓩ is needed.
The current structure of the primary wave Ⓩ suggests an intermediate triple zigzag (W)-(X)-(Y)-(X)-(Z). The first four zigzag sub-waves have already been completed. We are waiting for a drop in the sub-wave (Z) to 148.30.
At the specified level, wave Ⓩ will be at 123.6% of actionary wave Ⓨ.