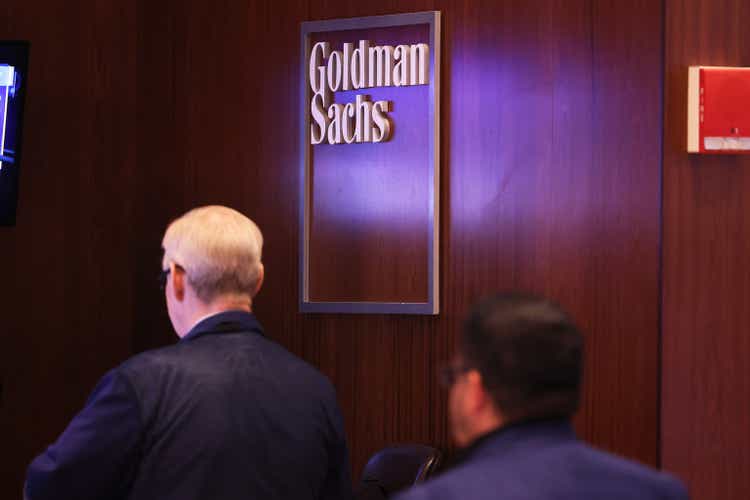 Goldman Sachs's (NYSE:GS) asset management business will pare back the $59B of alternative investments that contributed to lower 2022 earnings, Reuters reported Monday.
The bank plans to divest its positions in the next few years, and replace some of those funds on its balance sheet with outside capital, Julian Salisbury, chief investment of Asset & Wealth Management at Goldman, told Reuters in an interview.
"I would expect to see a meaningful decline from the current levels," he said. "It's not going to zero because we will continue to invest in and alongside funds, as opposed to individual deal on the balance sheet."
Further details on the plan will be disclosed on Goldman's (GS) investor day on Feb. 28.
Reducing its own investments could reduce earnings volatility, Fitch Ratings' Mark Narron told Reuters. It would also lower risk-weighted assets, which regulators look at to determine the amount of capital a bank is required to hold, he added.
For all of 2022, Goldman's (GS)Asset & Wealth Management revenue fell 39%, primarily due to lower net revenue in equity and debt investments, the company said. In Q4 2022, the unit's revenue dropped 27% Y/Y to $3.56B.