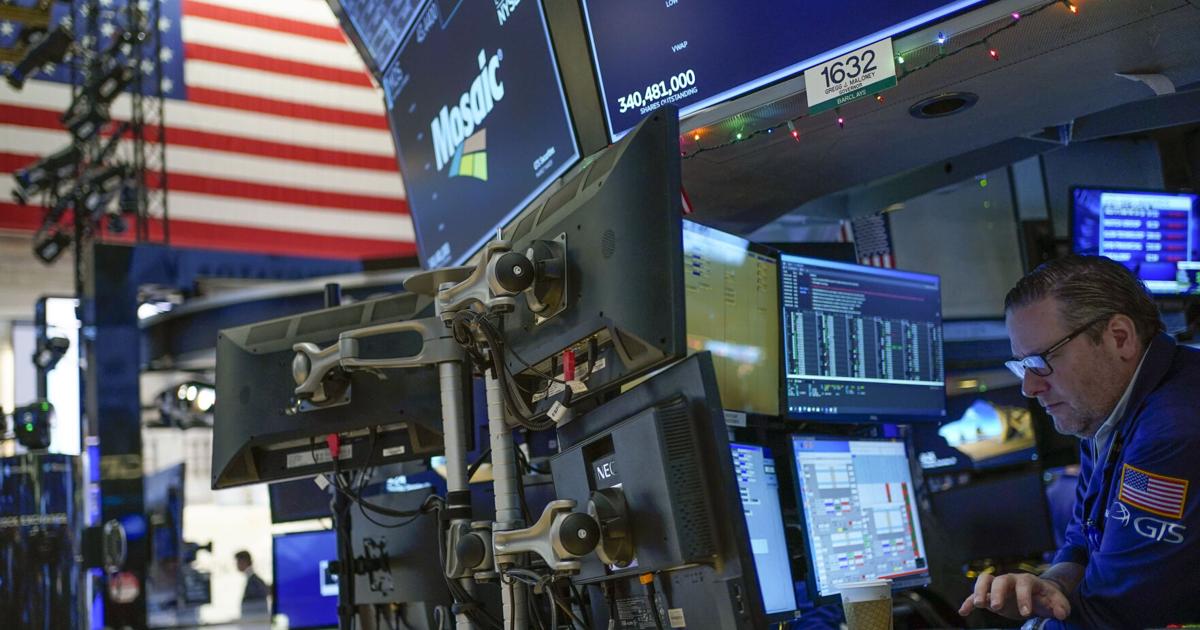 Wall Street's major stock indexes closed mixed Tuesday, as more big companies delivered their financial results for the last three months of 2022 amid lingering concerns about a potential recession.
The S&P 500 slipped less than 0.1%, its second loss in three trading days. The Dow Jones Industrial Average rose 0.3% and the Nasdaq composite fell 0.3%. Small company stocks also lost ground, with the Russell 2000 shedding 0.3%.
The decline for major indexes marked a reversal from Monday, when a tech company-driven rally more than made up for the S&P 500's losses last week.
Stocks have been volatile as investors try to get a better sense of how inflation is affecting the economy, the potential for a recession and whether the Federal Reserve can ease up on its aggressive interest rate increases.
The latest batch of earnings show companies continue to struggle with the effects of inflation.
Post-it notes and industrial coatings maker 3M fell 6.2% for the biggest drop among S&P 500 stocks after reporting weak fourth-quarter earnings and announcing job cuts.
Union Pacific fell 3.3% after reporting disappointing earnings and revenue.
Microsoft rose 4% in afterhours trading after the software and technology giant reported earnings that topped Wall Street's forecasts. It closed down 0.2% in regular trading.
All told, the S&P 500 slipped 2.86 points to 4,016.95. The Nasdaq gave up 30.14 points to close at 11,334.27, while the Dow added 104.40 points to 33,733.96.
The Russell 2000 index of small companies slid 5.16 points, or 0.3%, to finish at 1,885.61.
U.S. crude oil prices settled 1.8% lower.
Trading in more than a dozen companies was temporarily halted on the New York Stock Exchange after an apparent technical issue caused wide swings in their stock prices right as the market opened. Shares in Morgan Stanley, Wells Fargo, AT&T and other companies moved sharply at the open, triggering a halt in trading. The prices corrected after trading resumed. The NYSE says it is investigating the "reported issues" and all systems are now operational.
Long-term bond yields fell. The yield on the 10-year Treasury, which influences mortgage rates, fell to 3.46% from 3.52% late Monday.
Wall Street will get a few economic updates this week that could provide more insight into inflation's impact.
The government will release gross domestic product data for the fourth-quarter on Thursday. Economists expect less than 1% of growth, following 1.9% growth in the third quarter and a contraction during the first half of 2022. Investors will get more updates on personal spending and income on Friday.