Taiwanese President Tsai Ing-wen told Pope Francis in a letter that war with China is "not an option" and said constructive interaction with Beijing, which claims the island as part of its territory, depends on respecting self-ruled Taiwan's democracy.
Vatican City is the last European government to have diplomatic relations with Taiwan instead of Beijing, although the United States and other Western nations maintain extensive informal ties. Taiwanese leaders are uneasy about Vatican efforts to develop relations with Beijing.
Tsai, in the letter released by her office, expressed support for Vatican positions on Russia's war against Ukraine, "migrant-friendly policies" and public health.
"We identify profoundly with your views," Tsai wrote.
CHINESE MILITARY VESSELS AND AIRCRAFT APPROACH TAIWAN SPACE AGAIN, DEFENSE MINISTRY SAYS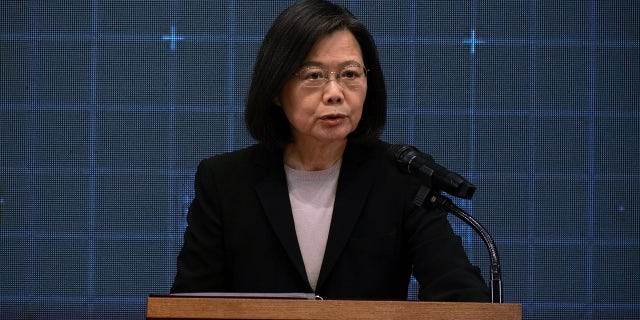 Taiwan and China split in 1949 after a civil war and have no official relations but are linked by billions of dollars in trade and investment. The Chinese Communist Party regularly flies fighter planes and bombers near Taiwan to enforce its stance that the island is obliged to unite with the mainland, by force if necessary.
Tsai noted Francis's Jan. 1 message for the World Day of Peace that the "virus of war" must be cured. She quoted herself in an Oct. 10 speech rejecting armed conflict across the Taiwan Strait and calling for "peace and stability."
PENTAGON PREPARING FOR SPEAKER MCCARTHY TO VISIT TAIWAN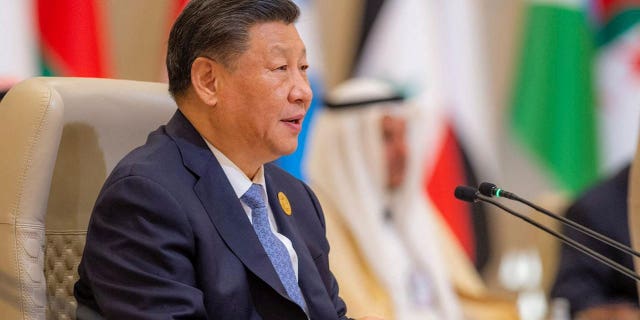 "Armed confrontation is absolutely not an option," Tsai wrote.
"Only by respecting the commitment of the Taiwanese people to our sovereignty, democracy and freedom can there be a foundation for resuming constructive interaction across the Taiwan Strait," Tsai's letter said.
CLICK HERE TO GET THE FOX NEWS APP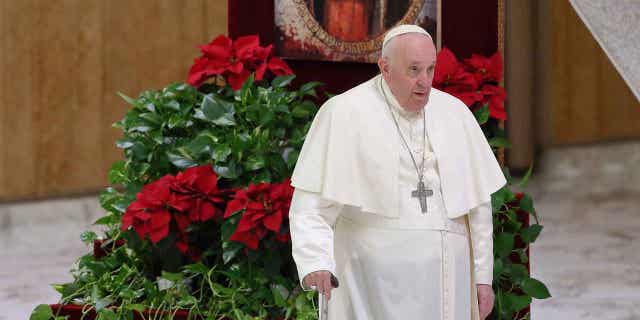 China stepped up efforts to pressure the island, including firing missiles into the sea, after then-Speaker Nancy Pelosi of the U.S. House of Representatives in August became the highest-ranking American official to visit the island in 25 years. Legislators from Britain and other countries also have visited Taiwan in a show of support for its elected government.
A former Taiwanese vice president under Tsai, Chen Chien-jen, represented the island at this month's funeral of former Pope Benedict.