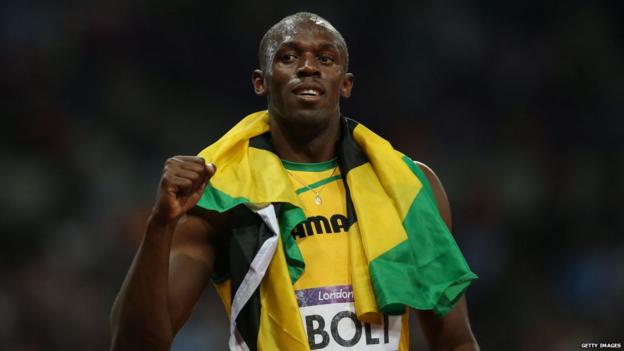 Olympic champion Usain Bolt is seeking to recover more than $12.7m (£10.2m) that his lawyer says he has lost because of fraud.
Jamaica's Financial Services Commission (FSC) has placed investments firm, Stocks and Securities Limited (SSL), under investigation.
The 36-year-old retired sprinter had investments with SSL for over a decade.
"We will be going to court with the matter if the funds are not returned," lawyer Linton Gordon said.
"It is a grave disappointment, and we are hoping that the matter will be resolved in a way that Mr Bolt will recover his money and be able to live in peace."
Bolt's manager Nugent Walker told the Jamaica Gleaner the eight-time Olympic champion had noticed "discrepancies".
The FSC said it was "aware of reports of allegations of fraud" and that the oversight process would allow it to see the movement of funds and securities into and out of SSL.
"The FSC will simultaneously continue its investigations into matters related to SSL," it added.
SSL said its own internal investigations suggest a former employee was behind the alleged fraud and added it had "referred the matter to the relevant law enforcement authorities".
Bolt retired from athletics in 2017 after winning 11 World Championship gold medals and eight Olympic gold medals.
During the 2008 Beijing Olympics Bolt set new world records for the 100m and 200m.
His 100m time of 9.572 seconds remains the world record.